Acupuncture helps in the recovery from a stroke, a cerebrovascular accident (CVA). Researchers from Guangdong Chinese Medicine School concluded that acupuncture significantly improves patient motor functioning and overall quality of life. Heilongjiang Traditional Chinese Medicine Second Affiliated Hospital researchers conducted an independent clinical trial and concluded that acupuncture is an effective treatment for functional hand impairment after a stroke. In another study, researchers from the Heilongjiang Provincial Academy of Chinese Medicine concluded that acupuncture is effective for the treatment of constipation due to a stroke.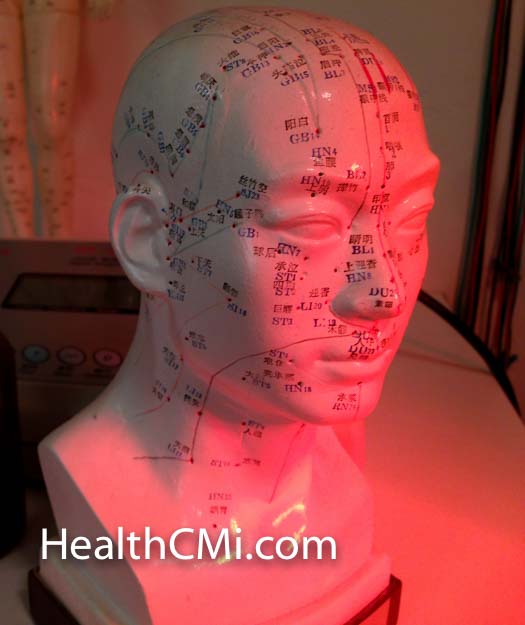 Guangdong Chinese Medicine School researchers achieved a total effective rate of 90% using acupuncture with 46.67% of patients experiencing very significant motor improvements. Upper and lower limb motor functioning and the ability of patients to perform activities of daily living significantly improved. Brunnstrom Approach categorizations significantly improved for both upper and lower limb functioning. The Barthel Activities of Daily Living (ADL) index improved from a base average of 38.80 to 55.80.
A semi-protocolized acupuncture point prescription was applied to the patients. Manual acupuncture was applied to Neiguan (PC6). Lifting, thrusting, and twisting was applied to elicit deqi and manual stimulation continued for an additional three minutes after the arrival of deqi. Bird-pecking technique was applied to Renzhong (DU26). Lifting and thrusting was applied to Sanyinjiao (SP6) until the lower limbs twitched at least three times in response to the needling. Jiquan (HT1) and Chize (LU5) were stimulated until movement of the upper limbs was elicited at least three times. Weizhong (BL40) was needled next. Manual acupuncture was applied until there was lower limb twitching at least three times. The aforementioned Xing Nao Kai Qiao acupuncture technique was applied every other day. On alternating days, Bo's abdominal acupuncture was applied.
Supplementary points were added for specific conditions on days when the Xing Nao Kai Qiao acupuncture was performed. For pseudobulbar palsy (inability to control facial movements), Fengchi (GB20) was added. For aphasia, Jinjin and Yuye were added. Yifeng (SJ17) and Fengchi (GB20) were added for dysphagia (difficulty swallowing). Jiache (ST6) was added for deviation of the mouth. For drooping of the eyelids (blepharoptosis), Yangbai (GB14) and Yuyao were added. For discomfort or a dragging sensation in the upper limbs, Quchi (LI11) and Waiguan (SJ5) were added. For spasticity of the fingers with an inability to stretch, Hegu (LI4) and Houxi (SI3) were added. Sensory disorders were treated with Bafeng and Baxie.