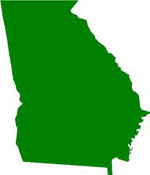 Georgia licensed acupuncturists fulfill their NCCAOM Diplomate recertification online at HealthCMI. All acupuncture continuing education online courses are pre-approved by the NCCAOM.

General Information for Georgia Licensed Acupuncturists:
The Georgia Composite Medical Board oversees rules and regulations on the practice of acupuncture in Georgia. They can be contacted for further information at:
Georgia Composite Medical Board
2 Peachtree Street, N.W., 36th Floor
Atlanta, GA 30303

Purchase the online course, download the course materials, and get a certificate of completion instantly! You keep the course content and you may print the e-book if you wish to make a paper copy. The ebook, in PDF format, is Mac and PC compatible and is also searchable. The course material is also viewable on iPhones, iPads, Kindles, and many smart phones.