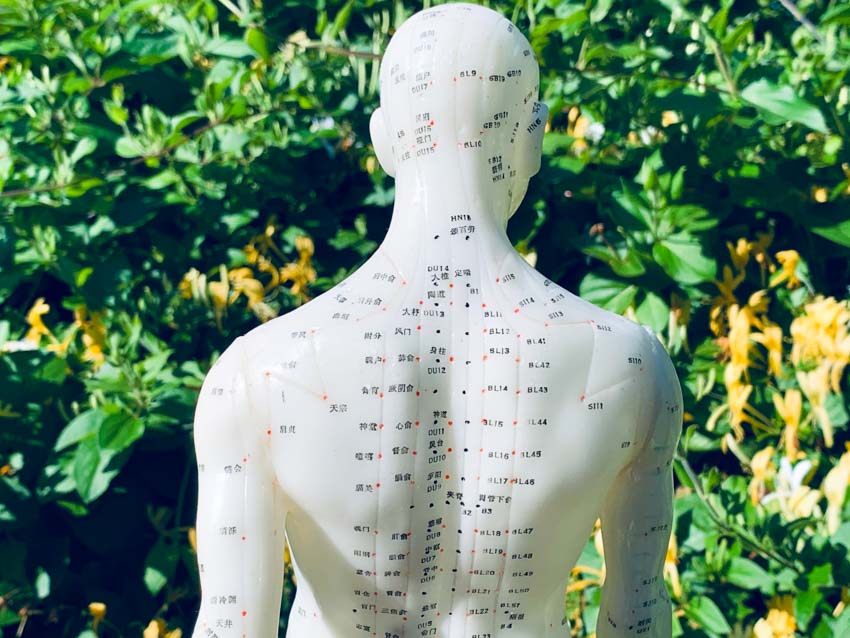 Acupuncture combined with herbal medicine is a proven and effective therapeutic method for the elimination of respiratory tract infections. Zhengzhou University Affiliated Children's Hospital (often referred to as Henan Provincial Children's Hospital) researchers compared using Yu Ping Feng San (YPF) herbal medicine monotherapy with a combination of Chinese herbal medicine plus acupuncture. The acupuncture plus herbal medicine YPF arm achieved a total treatment effective rate of 92.86%. Using only YPF, the total treatment effective rate was 76.79%. [1]
Multiple clinical and laboratory parameters were gathered from patients suffering from recurrent respiratory tract infections (RTIs). The immune system function of patients was determined by measuring immunoglobulin A (IgA), IgG, IgM, CD4+, CD8+, and CD4+/CD8+ levels. Respiratory function was evaluated by calculating forced vital capacity (FVC), forced expiratory volume in one second (FEV1), and peak expiratory flow (PEF).
The total effective rate was recorded. The researchers determined that compared with Chinese herbal medicine monotherapy, adding acupuncture treatments to the regimen of care significantly improves T lymphocyte subsets as well as the pulmonary function for RTI patients.
After treatment, serum IgA, IgG, and IgM levels of the two groups significantly increased, and the improvements in the acupuncture plus herbs group were significantly higher than those in the herb monotherapy control group (p<0.05). CD4+ and CD4+/CD8+ levels increased and the CD8+ level decreased in both groups, with the acupuncture plus herbs group regulating these levels more significantly (p<0.05). The levels of FVC,FEV1, and PEF in the two groups increased significantly, and the acupuncture plus herbs group produced more significant results (p<0.05).
Healthcare Medicine Institute (HealthCMi) professors commented that the results are consistent with historical data and modern research. From a Traditional Chinese Medicine (TCM) perspective, both acupuncture and herbal medicine affect the same acupuncture channel pathways and organ systems. As a result, the combination enhances overall efficacy when combined. One important publication on the topic of respiratory tract infection treatments is the HealthCMi acupuncture continuing education course entitled Influenza, Asthma, Bronchitis. This course is available online for acupuncture CEU and NCCAOM PDA credit. This is an especially important continuing education course given the current coronavirus (COVID-19) crisis. The educational material specifically highlights herbal medicine and acupuncture treatments focused on the treatment of viral infections.
A total of 112 patients participated in the study. They were diagnosed with cerebral palsy plus RTI between October 2017 and October 2018. The researchers (Liu et al.) selected children with cerebral palsy because "children with cerebral palsy are susceptible to respiratory tract infection(s) due to their underdeveloped immune function." In addition, finding effective treatments for this patient group prevents infections from progressing into other conditions (e.g., severe pneumonia, respiratory failure). The patients were randomly divided into two groups of 56, the integrated treatment group and the herbal medicine control group. Both groups were given a Chinese patent medicine: Yu Ping Feng San. Chinese patent medicines are herbal medicines modernized into ready-to-use forms, such as tablets or granules. In this case, granules were used.
All patients fulfilled the following inclusion and exclusion criteria. Respiratory tract infections were frequent and were both upper and lower tract infections over the course of one year. Patients were ages 1–12 years. No occurrences of other serious diseases were present within the prior six months. Parents were aware of the purpose of the study, treatment plan, and signed informed consent. For cerebral palsy, all patients conformed to parameters in the China Rehabilitation Guidelines for Cerebral Palsy and was confirmed by CT and MRI imaging results.
The demographics of both groups were equivalent (p>0.05) before treatment. For the herb monotherapy control group, there were 32 males, 24 females, the mean age was 5.38 years, the average course of disease for cerebral palsy was 3.34 years, the mean incidence of RTI was 6.89 times. For the acupuncture plus herbs treatment group, there were 35 males, 21 females, the mean age was 5.27 years, the average course of disease for cerebral palsy was 3.15 years, the mean incidence of RTI was 6.75 times. The following primary acupoints were selected for the treatment group:
BL20 (Pishu)
BL23 (Shenshu)
BL18 (Ganshu)
BL13 (Feishu)
BL21 (Weishu)
CV4 (Guanyuan)
ST25 (Tianshu)
CV17 (Danzhong)
CV12 (Zhongwan)
After disinfection of the acupoint sites, a 0.25 mm × 25 mm disposable filiform needle was inserted into each acupoint with a high needle entry speed. For acupoints in the waist area, acupuncture needles were inserted either obliquely or perpendicularly and were applied with the Ping Bu Ping Xie (mild tonifying and attenuating) technique. For acupoints in the chest and back area, needles were inserted either transversely or obliquely and were applied with tonifying or attenuating techniques. Unlike common protocol for adult patients, no needle retention time was used for the pediatric patients. An acupuncture session was conducted once daily, four weeks as one treatment course, for a total of 12 weeks.
Yu Ping Feng San was comprised of the following herbs: Huang Qi, Bai Zhu, and Fang Feng. It is traditionally used for preventing the common cold and for treating recurrent respiratory tract infections. In this study, a third of a package of Yu Ping Feng Granule (Guangdong Global Pharmaceutical, 5 g, 12 packages) were taken by all patients with warm water, three times per day, for a total of 12 weeks.
The results indicate that herbal medicine Yu Ping Feng San has significant and quantifiable efficacy in restoring immune system and respiratory function for patients with recurrent respiratory tract infections. The addition of acupuncture significantly increases positive patient outcome rates. Taking into account the high overall treatment effective rate of 92.86%, the data demonstrates that acupuncture plus herbal medicine is effective for the treatment of recurrent respiratory tract infections.
Reference:
1. Liu SH, Duan JL, Zhang YR, Chen M, Ding ZH, Geng XJ. Effect of Acupuncture at Back-shu Acupoints and Front-mu Acupoints on Serum Immune Indicators and Pulmonary Function in Children with Repeated Respiratory Tract Infection and Cerebral Palsy [J]. ACTA Chinese Medicine, 2020, 35 (02): 415-419.