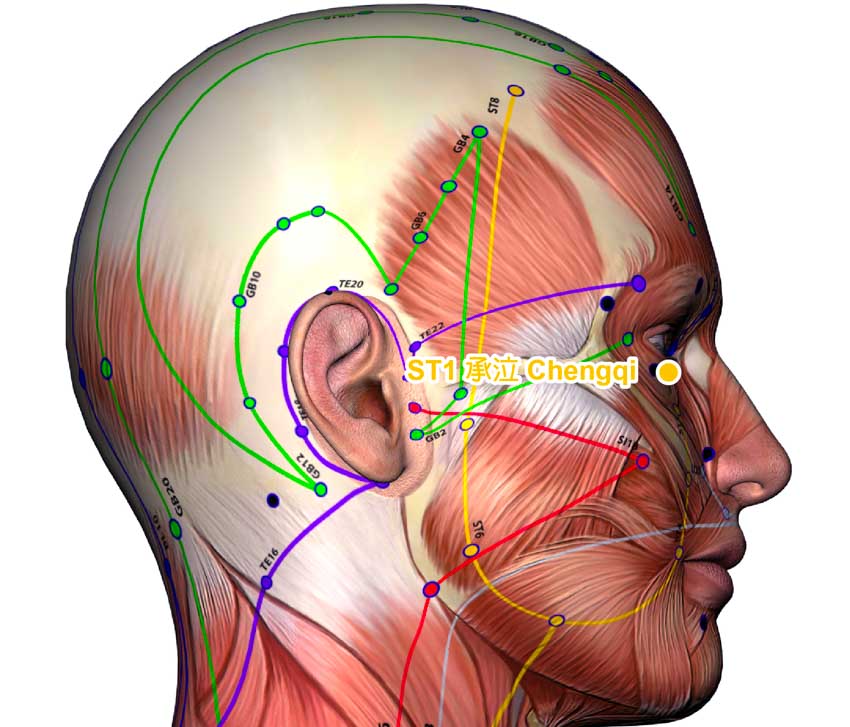 Acupuncture treatment sessions and acupoint tapping are effective for the relief of severe anxiety, including mental health benefits for frontline healthcare workers active in the fight against COVID-19 (coronavirus). Two independent investigations confirm the efficacy of Traditional Chinese medicine (TCM) for relieving stress. One clinical study tested acupoint tapping self-care and determined that it effectively reduces mental stress in nurses working on the frontlines in the fight against COVID-19. Another investigation determined that acupuncture outperforms a powerful benzodiazepine medication for the reduction of anxiety.
Frontline COVID-19 healthcare workers face overwhelming tasks while handling patient care. They endure stresses, such as overall distress, depression, and general anxiety. Some workers are exhausted and are running out of patience after treating too many patients. Others worry that they and their family members may be at risk of infection due to workplace exposure. Some report feeling guilty for not spending enough time with their families due to work commitments. Without timely intervention, these psychological stresses have the potential to progress into psychological crises or post-traumatic stress disorder (PTSD).
Researchers from the Chenzhou Municipal First People's Hospital instituted the acupoint tapping method for nurses working on the frontlines fighting against coronavirus. After ten days of treatment, negative emotions such as tension and anxiety quantifiably abated. Results were determined by analysis of the Chinese version of the Perceived Stress Scale (CPSS) and the Self-rating Anxiety Scale (SAS). [1]
Trial Details
The study was a single-arm trial. A total of 42 participants were treated and evaluated. All participants were nurses on the frontlines fighting COVID-19 at the Chenzhou Municipal First People's Hospital. The participants were five males and 37 females, with an average age of 29 years. Inclusion criteria were established and included the following:
Nurses responsible for: fever outpatient work, suspected COVID-19 patient pre-examination, triage, and transfer, or intensive care unit (ICU) work.
Ages 25–45 years, regardless of gender.
The CPSS score ≥29 points or the SAS Score ≥50 points.
Informed consent signed for each participant.
Acupoint Tapping Procedure
The following primary acupoints were selected:
SI3 (Houxi)
PC6 (Neiguan)
BL2 (Cuanzhu)
GB1 (Tongziliao)
ST1 (Chengqi)
GV26 (Shuigou)
CV24 (Chengjiang)
KI25 (Shencang)
SP21 (Dabao)
GV20 (Baihui)
The participants were instructed to put the index finger, middle finger, and ring finger together and tap the acupoints with the fingers in sequence. Each acupuncture point was tapped for 8–10 seconds. After the ten acupuncture points were tapped, the participants were instructed to take a deep breath, three times. This cycle was repeated and lasted for 15–20 minutes, twice a day, for ten days.
Results
Before treatment, the average CPSS score was 41.35, and the average SAS score was 60.24. Following treatment, the average CPSS score reduced to 29.24, and the average SAS score reduced to 52.29. Both parameters significantly improved (p<0.05).
The Chenzhou Municipal First People's Hospital researchers determined that the acupoint tapping method reduces psychological stress for the nurses on the COVID-19 frontlines. Results include reduction of CPSS and SAS scores. The researchers conclude that this method can "help reduce psychological stress in nurses on the frontline fighting COVID-19, so as to rapidly release negative emotions such as tension and anxiety."
Acupuncture Outperforms Medication For Anxiety
Researchers (Liu et al.) conclude that acupuncture is effective for the relief of anxiety. One study group received acupuncture (every other day, for 15 days). Another arm of the study received alprazolam (0.4 mg orally, three times per day, for 15 days) and oryzanol (20 mg orally, three times per day, for 15 days).
Alprazolam (brand name Xanax) is a medication for the treatment of anxiety and panic disorders. Oryzanol is rice bran oil. Acupuncture achieved a 93.75% total effective rate. Drug therapy achieved a 75.00% total effective rate. [2] The Self-rating Anxiety Scale (SAS) was used to record the results.
The research team used the following study design. A total of 64 patients were treated and evaluated in this study. Patients admitted to the study had confirmed diagnoses of anxiety disorders. They were randomly divided into an acupuncture treatment group and a control group, with 32 patients in each group.
The statistical breakdown for each randomized group was as follows. The treatment group had 14 males and 18 females, average age 50.5 years, average course of disease 2.2. The drug control group had 15 males and 17 females, average age 50.8 years, average course of disease 2.3 years. No significant statistical differences in gender, age, and course of disease were detected. The primary acupoints used in the study were the following:
GV20 (Baihui)
GV24 (Shenting)
EX-HN22 (Anmian)
PC6 (Neiguan)
SP6 (Sanyinjiao)
Acupuncture treatments commenced with patients in a supine position. After disinfection of the acupoint sites, a disposable filiform needle was inserted into each acupoint with a high needle entry speed. For Baihui and Shenting, needles were applied with the Ping Bu Ping Xie (mild tonifying and attenuating) method. For Neiguan, the needle was applied with the Bu (tonifying) technique and moxibustion was used. The needle retention time was 30 minutes. Acupuncture treatments were administered every other day.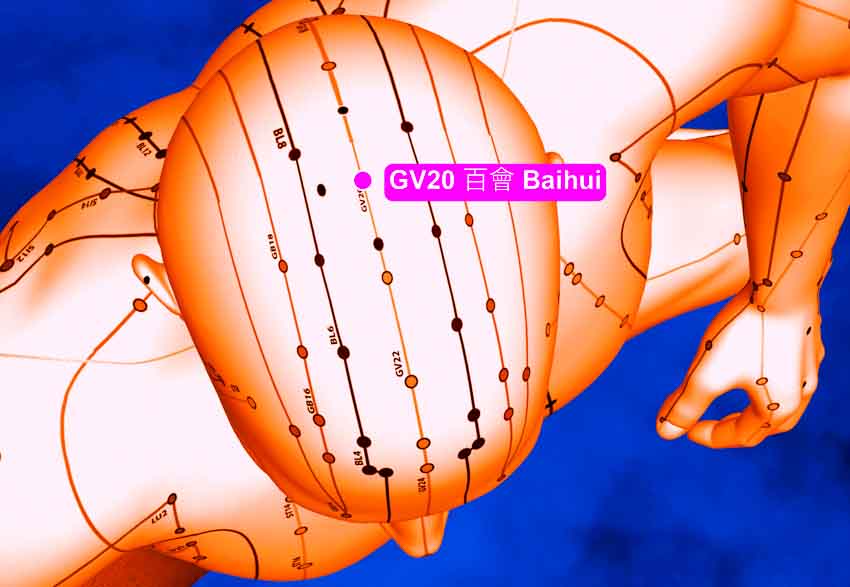 This randomized controlled trial compared acupuncture treatments sessions with alprazolam and oryzanol consumption. The acupuncture treatment group had 20 recovered cases, ten effective cases, and 2 ineffective cases. The control group had ten recovered cases, 14 effective cases, and 8 ineffective cases. The researchers conclude, "Acupuncture is safe and effective for the treatment of anxiety disorders."
References:
[1] Zeng MP, Li XZ, Ou LF. Effect of acupoint-tapping emotional freedom method on psychological stress in nurses working at frontline to fight against epidemic [J]. Shanghai Journal of Acupuncture and Moxibustion, 2020, 05:526-529.
[2] Liu JP, Meng L, Yu XQ, Wu M. An Shen Xing Nao acupuncture to treat anxiety disorders: an randomized controlled study [J]. Journal of Practical Traditional Chinese Internal Medicine, ,2015,08:152-153.