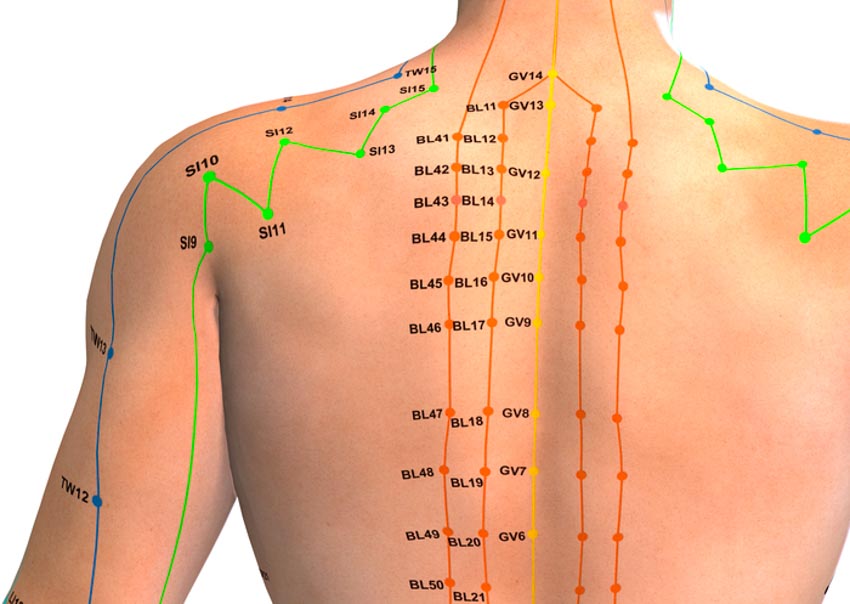 Acupuncture has been proven effective for the treatment of periarthritis of the shoulder. This disorder is characterized by inflammation of the shoulder region, including the muscles, tendons, and bursa. Second Affiliated Hospital of Nanyang Medical College researchers conducted a clinical trial to determine the efficaciousness of acupuncture treatments. They compared patients receving massage monotherapy with patients receiving both warm needle acupuncture and massage therapy.
Patients receiving acupuncture had superior patient outcomes. This included both Visual Analogue Scale (VAS) improvements and objective measures of endogenoius serum pro-inflammatory biochemicals. Acupuncture combined with massage therapy significantly downregulated IL-6, TNF-α, and IL-10. In addition, the combined therapy boosted endogenous β-EP (Beta-Endorphin) levels and produced a greater increase than in the group receving only massotherapy.
Following treatment, the warm needle acupuncture group had a higher total effective rate at 94.33%, with 29 effective cases and 21 partly effective cases. By contrast, the observation group presented a smaller efficacy rate at 75%. Levels of inflammatory factors, including IL-6, TNF-α, and IL-10 were much lower in the warm needle acupuncture group. The clinical trial indicates that warm needle acupuncture significantly reduces inflammation and promotes the secretion of analgesic substances.
The patient sample was comprised of 105 cases admitted into the hospital. Patients were randomly divided into two groups. For the warm needle acupuncture group, 20 were males and 32 were females. Age range was 46 to 66 years. Mean age was 54.03 ±9.52. Average disease duration was 4.56 ±1.20 months. Fifteen cases had local pain on the left shoulder, 31 on the right, 6 on both sides.
For the control group, 21 were males and 32 were females. Age range was 46 to 65 years. Mean age was 54.10 ±9.55. Average disease duration was 4.61 ±1.22 months. Fifteen cases had local pain on the left shoulder, 30 on the right, 9 on both sides. There was no statistical difference between the two groups at the outset. Diagnostic criteria included an aggravation of pain levels at night and impairment of arm function (extending, lifting).
The observation group received massage therapy from a licensed practitioner with over 10 years of experience. Patients took a seated position and received massage using a pressing and rolling method. Therapy was mainly given on the front shoulder and medial upper arm areas. Treatment was given for 15 to 20 minutes per day, for 7 consecutive days.
In addition to massage therapy, the other group also received 15 to 20 minutes daily of warm needle acupuncture treatment for a course of 7 days (including a one day break). A supine position was taken, and 0.25 mm × 13 mm filiform needles were inserted perpendicularly into the following acupoints:
SI9 (Jianzhen)
LI15 (Jianyu)
LI11 (Quchi)
After obtaining a deqi sensation, moxa were connected to the end of the needles and then ignited. The procedure lasted for a course of 6 consecutive days, followed by a one-day break, and a total of three courses of care were given. Outcome measures were categorized into 3 classes:
Effective: symptoms eliminated, arms function normally.
Partly effective: symptoms relieved, arm function better.
Ineffective: symptoms persisted, arm function restricted.
Massage monotherapy produced a 75% total effective rate and acupuncture plus massage produced a 94.33% total effective rate. Notably, the combined therapies produced 29 effective cases and 21 partly effective cases. The 29 effective cases demonstrates the ability of the combined approach to eliminate the disorder.
Reference:
1. Wang Xu, Clinical Observation of Treating Periarthritis of Shoulder in 53 Cases with Warm Acupuncture and Massage Therapy, Chinese Journal of Ethnomedicine and Ethnopharmacy, 2021, Vol. 30, No. 6.