Kentucky Acupuncture Continuing Education
NCCAOM PDAs / CEUs Online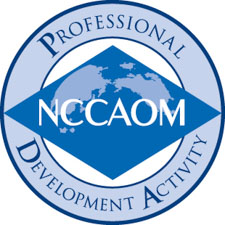 Acupuncturists licensed in Kentucky get NCCAOM PDA points for acupuncture continuing education credit here at HealthCMi. All acupuncturist courses at HealthCMi are NCCAOM approved therefore all acupuncturist courses are valid for Kentucky acupuncture continuing education license renewal. Simply purchase the course, take the online quiz, and receive your certificate of completion automatically upon a passing grade. There is no charge to re-take the quiz as often as needed to receive a passing grade.
Our goal at HealthCMi is to provide quality online courses and make your continuing education process smooth and simple. All courses can be downloaded to your computer and are both Mac and Windows PC compatible. The courses are in the form of Adobe PDF documents so they can be read as ebooks on any computer, Apple device, Windows device, iPhone, Android, or iPad.
At HealthCMi, we offer NCCAOM Diplomate online courses approved for general credit and special courses certified for the four hours of NCCAOM Safety and Ethics requirements.