Tonify Qi
Samples of Course Material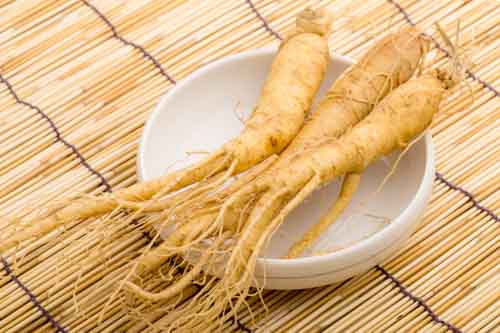 Participants will learn the multiple modifications and clinical applications of the formula Si Jun Zi Tang. Participants will learn the basic theoretical principles and applications of Si Jun Zi Tang. Eleven formula modifications are presented for a variety of clinical conditions that are common in an acupuncturist's clinic. Diagnostics, indications, syndromes, tongue, and pulse are related to the use of the formulas presented. Individual herbs in the formulas are examined and compared with other herbs in the formula to detail the subtle variations necessary for precise formula choices. The next section presents additional formulas based on Si Jun Zi Tang which treat a variety of clinically applicable problems such as hair loss syndromes, hernia disorders, gynecological disorders, kidney stone problems, skin disorders, febrile conditions, headaches, prostate disorders, urinary disorders, diarrhea syndromes, heart problems, and lung disorders. Participants also benefit from summary tables that allow for easy reference materials for everyday usage in an acupuncture clinic. Acupunturists of all levels will benefit from this course. To learn more about this course, please read the overview below.


About Prof. Richard Liao
Professor Liao, L.Ac., Dipl.Ac., has served as professor of herbology and acupuncture theory at the Academy of Chinese Culture & Health Sciences in Oakland, CA. Prof. Liao has also served as faculty at Five Branches University in Santa Cruz, CA. His many years of teaching experience bring the highest quality of interesting and useful courses to HealthCMI continuing education online.
Formulas and modifications covered
Yi Gong San
Liu Jun Zi Tang
Xiang Sha Liu Jun Zi Tang
Liu Shen San"Six Miracle Powder"
Shen Ling Bai Zhu San
Qi Wei Du Qi San
Sheng Yang Yi Wei Tang
Zi Sheng Wan
Gui Shao Liu Jun Zi Tang
Ba Zhen Tang
Shi Quan Da Bu Tang
Si Jun Zi Tang
Topics
Lung disorders:
Qi and Yang deficiency of the Lung and Spleen
Lung and Spleen Qi deficiency with Qi and phlegm stagnation
Deficiency of Qi and Yin in the Lung and Spleen
Summary of lung disorders
Heart disorders:
Heart and Spleen Qi deficiency:
Heart and Spleen Qi and blood deficiency
Heart and Spleen Qi and Yin deficiency
Heart and Spleen Qi and Yang deficiency
Summary of Heart Disorders
Stomach and Spleen disorders:
Stomach and Spleen Qi deficiency with dampness
Stomach Qi deficiency with Liver and Stomach not harmonized
Summary of Stomach disorders
Spleen disorders:
Spleen Qi deficiency with diarrhea due to dampness in the Middle Jiao
Spleen and Kidney Qi and Yang deficiency with cold diarrhea
Spleen Qi deficiency with Damp heat diarrhea
Spleen Qi deficiency with Liver Qi over attacks Spleen, diarrhea
Diarrhea due to Spleen and Stomach Qi deficiency and Liver Blood stagnation:
Spleen Qi deficiency with Liver and Gallbladder Damp-Heat diarrhea
Summary of Diarrhea Disorders
Excess urination due to Kidney and Spleen Qi and Yang deficiency:
Summary of excess urination disorder
Enlarged Prostate:
Enlarged prostate due to Kidney and Spleen Qi and Yang deficiency with Qi, blood or phlegm stagnation
Kidney and Spleen Qi deficiency with damp-heat
Summary of Enlarged Prostate Disorders
Kidney stone due to Kidney and Spleen Qi deficiency:
Treat Qi and Yang deficiency
Expel Kidney stone
Reduce pain
Summary of Kidney Stone disorders
Spleen Qi deficiency Headache and forgetfulness:
Qi deficiency
With dampness
With Qi and Blood stagnation
With Qi stagnation
With dizziness
Summary of headache due to Spleen Qi deficiency
Empty heat with Spleen Qi and Kidney Yin deficiency:
Qi deficiency
With fever
With excess sweating
With Kidney Yin deficiency
Summary of Spleen and Kidney Deficiency
Spleen Qi deficiency Yin boil:
With Qi and blood deficiency
With Qi and blood stagnation
Spleen Qi deficiency Hernia
With Qi and Blood stagnation
Summary of Hernia Disorders
Gynecological disorders due to Spleen Qi deficiency:
With Liver and Spleen not harmonized
Spleen Qi deficiency with excess uterine bleeding
Spleen Qi and Liver blood and Kidney Yin deficiency with amenorrhea
Spleen and Kidney Qi deficiency with leucorrhea
Morning sickness due to Spleen Qi deficiency
Prolapsed uterus due to Spleen and Kidney Qi deficiency
Miscarriage or infertility due to Spleen and Kidney Qi deficiency
Spleen and Kidney Qi deficiency pregnancy edema
Spleen Qi deficiency and Liver Qi stagnation lactation
Spleen and Kidney Qi deficiency incontinence
Sumary of Gynecolgical disorders