Acupuncture for Hypertension and Arrhythmias
Sample of Online Course Materials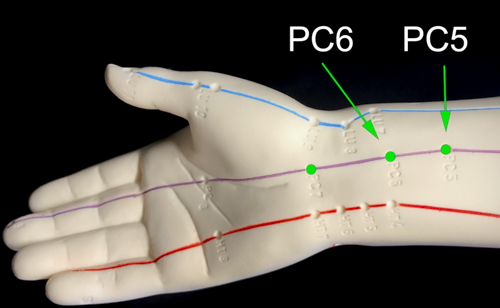 Sample
Overview
Hypertension (high blood pressure) poses an enormous public health risk worldwide. Hypertension dramatically increases the risk of stroke, heart attack, and heart failure. Additionally, it is second only to diabetes as an antecedent to end stage renal disease. In the year 2000, over 26% of the adult population had hypertension, enumerating approximately 972 million people globally, and those numbers are expected to rise. In 2010 in the United States alone, over 1 million people died from cardiovascular, lung, and blood diseases, accounting for 41% of all deaths. Among these, the leading cause of death is heart disease and cerebrovascular disease (including stroke) ranks fourth. In the United States, the estimated cost of treating these illnesses in 2009 accounted for $424 billion, or 23% of costs associated with illness and...
More in course materials...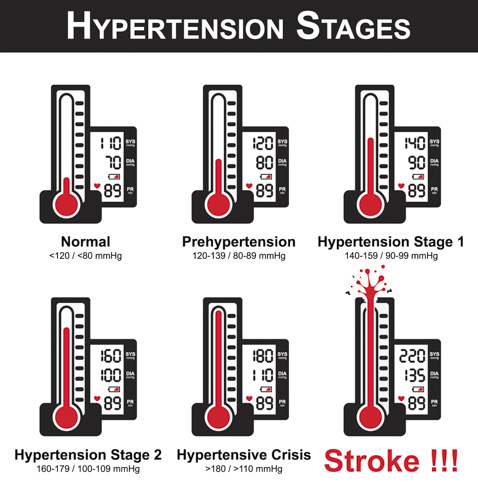 Sample
Chinese Medicine
The focus of this course is to present research supporting the use of specific points. First, we'll start with a brief overview of Chinese medicine diagnostic theory and commonly used acupoints. Next, we'll present the research. Excesses of food, alcohol, and stress precipitate hypertension. Causes of hypertension may due to excess, deficiency, or a combination of both. Hypertension often arises from one or more of the following patterns:
Excess phlegm and dampness
Kidney and liver yin deficiency with liver yang uprising
Liver Fire
Ascendant liver yang excess causes internal wind
Blood stasis due to qi deficiency
Yin and yang deficiency
One common condition is when kidney yin fails to moisten and soften the liver. In this scenario, kidney yin deficiency leads to liver yang uprising. In a vicious cycle, the ascendant liver yang further depletes kidney yin. If this condition is not addressed, excess liver yang may lead to liver fire or internal wind, which places the patient at a high risk for a stroke. The following indications and diagnoses may point to hypertension:
Excess phlegm and dampness is characterized by chest congestion, dizziness, palpitations, nausea, vomiting, and heaviness or numbness of the limbs. The tongue has a thick, greasy coating and the pulse is slippery.
Deficiency of yin with hyperactivity of liver yang is characterized by dizziness, vertigo, restlessness, insomnia, dream disturbed sleep, blurry vision, tinnitus, chest irritability, or numbness of the limbs. The pulse is deficient, wiry, floating, or rapid. The tongue is red.
Liver fire blazing upwards is…
More in course materials…
Sample
Research Acupoints
This course focuses on scientific research confirming the efficacy of acupuncture points. Research indicates that several acupoints are effective for the treatment of hypertension. We will take a closer look at the following acupuncture points in research articles reviewed following this section:
From hypertension research article #1:
Electroacupuncture from PC5 (Jianshi) to PC6 (Neiguan)
Electroacupuncture from ST36 (Zusanli) to ST37 (Shangjuxu)
From hypertension research article #2:
LV3 (Taichong), LI4 (Hegu), SP10 (Xuehai)
Common Acupoints For Hypertension
The following is a brief overview of acupuncture points commonly used in Chinese Medicine for the treatment of hypertension:
GB20 (Fengchi)
This acupuncture point is in the depression between the upper portion of the sternocleidomastoideus and the trapezius, level with GV16, below the occiput. It is midway between GV16 and GB12. Care must be used when needling this acupoint, do not puncture the medulla oblongata. GB20 is the meeting point of the gallbladder and sanjiao (triple burner) channels with the yang motility and yang linking vessels. GB20 disperses wind, benefits hearing and vision, and clears wind-heat. GB20 is given its name Fengchi, meaning wind pool. GB20 treats both internal and external wind. GB20 is effective for the treatment of many disorders and is especially useful for the treatment of hypertension, headaches, dizziness, eye disorders, vertigo, tinnitus, insomnia, febrile diseases, seizures, sinusitis, rhinorrhea, and neck pain.
LI11 (Quchi)
When the elbow is flexed, this point is in the depression at the lateral end of the transverse cubital crease, midway between LU5 and the lateral epicondyle of the humerus. LI11 is a He Sea, earth, mother, Ma Dan-yang heavenly star, and Sun Si-Miao Ghost Point. LI11 regulates the blood, drains dampness, cools heat in the blood, clears exterior heat, and eliminates wind. LI11 is indicated for...
More in course materials...
Sample
Point Combinations and Variations
Let's look at ways to combine the aforementioned acupuncture points based on differential diagnostics and indications. If patients present with liver yang uprising due to deficiency of heart, liver, and kidney yin, the following acupoints may be applied:
LV3 (Taichong)
GB20 (Fengchi)
HT7 (Shenmen)
KD3 (Taixi)
GV20 (Baihui)
This combination nourishes yin, calms the liver, settles the yang, and eliminates wind. The points are often used when there is pronounced hyperactivity of liver yang characterized by headaches, dizziness, irritability, restlessness, tinnitus, insomnia, blurry vision, a flushed red face, and a wiry pulse. Add the following acupoints for specific presentations:
If there is phlegm, add ST40 (Fenglong).
If there is tinnitus, add SI19 (Tinggong).
To focus on nourishing kidney and liver yin, add BL18 (Ganshu), BL23 (Shenshu)…
More in course materials...
Sample
Research #1
University of California School of Medicine researchers have proven that acupuncture lowers blood pressure in subjects with hypertension. The depth and breadth of the research extends across multiple university controlled studies. The investigations also reveal how acupuncture works; the biological mechanisms stimulated by acupuncture are no longer a mystery.
The University of California School of Medicine, Irvine, researchers determined several key items. Acupuncture produces long-lasting lowering of blood pressure in subjects with hypertension. Acupuncture regulates sympathetic nervous system responses resulting in lower blood pressure in cardiovascular related centers of the brain and "specific neurotransmitter systems." In addition, their cross-over double blinded research identifies specific acupuncture points and procedures that are especially effective for lowering blood pressure.
The researchers note that electroacupuncture is effective "at two sets of standardized acupoints known to provide input to brain stem regions that regulate sympathetic outflow lowers blood pressure…." They highlight three key points. First, electroacupuncture that is administered once per week in 30 minute acupuncture sessions over a period of 8 weeks is effective for lowering blood pressure…
More in course materials...
Sample
Research #2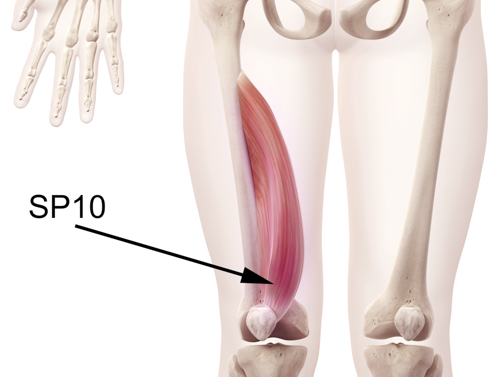 Researchers conclude that acupuncture reduces hypertension and prevents brain damage due to chronic high blood pressure. A controlled laboratory investigation finds acupuncture effective for the regulation of blood pressure while simultaneously preventing excessive cell death in the brain. In a quantification of acupuncture's effective mechanisms, researchers identified important biological responses elicited by acupuncture responsible for producing therapeutic benefits.
The research team of Lu et al. identified biochemical responses elicited by the application of three acupuncture techniques. Reinforcing twirling, reducing twirling, and needle retention techniques resulted in reduced blood pressure and downregulation of cell death in the brain when compared with a control group. All three manual acupuncture techniques prevented "target organ damage by increasing the Bcl-2/Bax ratio and inhibiting apoptosis of hippocampal neurons…
More in course materials…
Sample
Cardiac Arrhythmia Acupuncture
HT7 (Shenmen), HT5 (Tongli)
PC6 (Neiguan), PC7 (Daling)
GV20 (Baihui)
This acupoint combination nourishes the heart and shen (spirit). This is a great treatment for insomnia, palpitations, or heart arrhythmias (including atrial fibrillation). This acupoint prescription is beneficial to patients wherein qi and blood deficiency creates insufficient nourishment to the heart. It is also beneficial to patients wherein sudden fright causes these indications.
Indications
palpitations
insomnia
arrhythmias
dizziness
diminished vision
dyspnea
poor memory
pale complexion
excess worrying or anxiety
fatigue
weak pulse
The following research confirms the efficacy of employing HT7 (Shenmen) and PC6 (Neiguan) for the treatment of cardiac arrhythmias, as mentioned above. Note the addition of either CV17 (Danzhong) or BL15 (Xinshu)…
More in course materials…
Sample
Research #1
University of Minnesota (Minneapolis) researchers find acupuncture effective for the treatment of cardiac arrhythmias. In a meta-analysis of eight independent investigations, acupuncture had an 87% – 100% success rate for converting patients to a "normal sinus rhythm after acupuncture." Based on the findings, the University of Minnesota researchers recommend additional studies, including those with long-term follow-up examinations, to confirm…
More in course materials…
Sample
Research #2
Acupuncture regulates heart beats and improves patient outcomes for patients taking drugs. Researchers from the Tianjing University of Chinese Medicine tested the efficacy of combining acupuncture with drug therapy. The addition of the Traditional Chinese Medicine (TCM) therapies increased positive patient outcomes by 28% for patients with tachycardia, arrhythmias, and palpitations…
More in course materials...
Sample
Coronary Heart Disease Risk
Researchers conclude that acupuncture reduces the risk of coronary heart disease in patients diagnosed with fibromyalgia. A massive sample size of over 158,420 patients with fibromyalgia were included in the study. A total of 81,843 patients received acupuncture treatments and 76,582 patients never received acupuncture. A total of 12,522 patients developed coronary heart disease during the follow-up period. Only 4,389 patients receiving acupuncture developed coronary heart disease but 8,133 patients that did not receive acupuncture developed coronary heart disease. The researchers conclude that acupuncture "significantly decreased the risk of CHD [coronary heart disease] in patients with fibromyalgia with or without comorbidities."
The researchers note that acupuncture decreased the risk of coronary heart disease equally for…
More in course materials…