The oldest acupuncture college in Victoria, British Columbia (BC) has closed.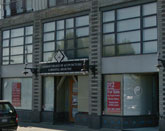 Canadian Acupuncture CollegeAmidst an imbroglio of financial accusations and legal battles, the Canadian College of Acupuncture and Oriental Medicine has gone into receivership and the building will be sold. The school operated at the 551 Chatham Street location since 2002. One of the oldest Chinese medicine colleges in Canada, it operated for nearly thirty years.
Recently, the BC Supreme Court mandated the sale of the building and put it in receivership. Students left in mid-2011 when the school shut down educational operations. Students received refunds for pending payments and the Private Career Training Institutions Agency of BC paid students compensation so that they may continue their education at another school.