It's hard to believe it is already time for the HealthCMi best acupuncture iPhone and iPad award of the year.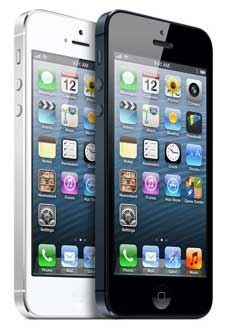 As we move from the Year of the Water Snake into the Year of the Wood Horse, we are happy to announce our winner. The Manual of Acupuncture app gets top honors for mobile acupuncture information.
Based on the book A Manual of Acupuncture by Peter Deadman & Mazin Al-Khafaji with Kevin Baker, this app covers details of all 12 primary acupuncture channels, the Du and Ren channels, many extra 'extraordinary' points and information on the additional 6 extraordinary vessels: Girdling Vessel, Penetrating Vessel, Yang Motility Vessel, Yang Linking Vessel and Yin Linking Vessel. There is a wealth of illustrations for body areas and point locations plus video location tips for most of the acupuncture points.
It's accurate, stable and wins top honors this year. Users have the option to quiz themselves on acupuncture point information. Students may find this very handy. There is an option to save personal notes on acupuncture points and a method to indicate favorites for easy referencing. This makes the app useful for acupuncture continuing education.
Why do we love it so much?
It is intuitive, fun and informative. Easy referencing in a well laid out program makes accessing acupuncture information a snap. The information is concise and combines written text, illustrations and video into a mobile reference guide for the major acupuncture points. Individual acupuncture points include the numerical-channel name, pinyin, English translation and Chinese characters.
There is a guide to search by indications and a wealth of cun measurement and acupuncture point location tips. Users can look up acupuncture points by the channel, body area or indications. Needling guidelines are included along with functions and indications. There is also a straightforward glossary and information on divergent acupuncture channels.
We found one slight inconvenience. Sometimes when trying to watch the videos of point locations, we need to plug in a headset to get sound. Other than that, this is genuinely one of the best mobile acupuncture professional apps that has ever been created. It works on the iPhone, iPad and iPod Touch. It gets the Best of 2013 Acupuncture App award and it is highly recommended. This year's winner has announced the upcoming release of Android, Blackberry and Explorer versions coming soon.