The new ICD-10 acupuncture insurance billing diagnosis codes will go live on October 1, 2014.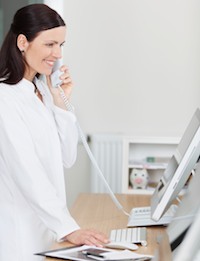 The Centers for Medicare and Medicaid Service (CMS) gave the official word this week that there will be no more extensions except for rare hardship exemptionss. All acupuncturists must update their HCFA 1500 billing forms and/or insurance billing software for the launch. Insurance companies will not reimburse for acupuncture services if ICD-9 codes are used after the official launch date.
The new CMS ICD-10 codes do not open the door for Medicare reimbursement for acupuncture services. They pertain to a new ICD-10 seven character diagnosis coding system that replaces the current ICD-9 five character coding system. The Healthcare Medicine Institute (HealthCMi) publishes acupuncture continuing education online for acupuncture CEU and PDA credit. The HealthCMi news and blogging system has provided up-to-date information to streamline the process of transitioning to the ICD-10 system. Learn more by visiting the web page: Acupuncture ICD-10 Insurance Billing Codes Made Easy.
Some of the diagnosis codes will remain simple. For example, cervicalgia will be the new M54.2 code. However, some conditions will involve new combinations of codes with greater specificity. Laterality is a big portion of the new musculoskeletal related ICD-10 diagnosis codes. For example, M79.601 is for "Pain in right arm," M79.602 for "Pain in left arm" and M79.603 is for "Pain in arm, unspecified." The 1 designates the right side, the 2 designates the left and the 3 designates unspecified.
There are a few other new characteristics to the ICD-10 codes and the CMS provides a free download of all the new codes in a simple, searchable "tabular list" PDF document.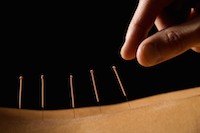 Acupuncturists taking HealthCMi acupuncture continuing education courses for acupuncture CEU, CAE, CE and PDA credit are familiar with this format since most courses are distributed in the PDF format. The CMS offers the PDF downloads for free. A quick link to the documents is provided in the HealthCMi article Acupuncture ICD-10 Insurance Billing Codes Made Easy. At CMS.gov one is asked to accept the terms of the license agreement and are then taken to the download page for the ICD-10 documents.
The ICD-10 (International Classification of Diseases 10) diagnosis codes are globally accepted. Expect a few issues for providers such as computer system updates, the need to order new forms and new conventions for acceptable diagnosis codes for licensed acupuncturists. There may be a few glitches during the launch but the system is expected to function well within a short period of time.