Five new acupuncture discoveries received widespread global attention. Number one on the list was that of CT scans capturing acupuncture points. CT (computerized tomography) X-ray scans now reveal the anatomical structure of acupuncture points. This rocked the research world after being published in the Journal of the Electron Spectroscopy and Related Phenomena.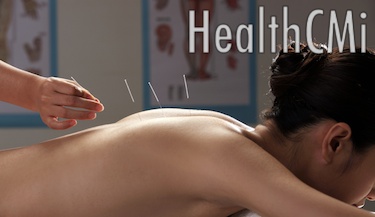 Prior to these findings, researchers were able to map electrical, heat and oxygen density patterns for acupuncture points. This most recent discovery finding, however, included the very first CT images of acupuncture point structures. To learn more, take a look at the Healthcare Medicine Institute's acupuncture continuing education article.
Number two on the list has important implications for patients suffering from depression. Electroacupuncture is shown to increase brain cell health associated with mental health. An examination of brain cells following acupuncture treatments uncovered important mechanisms by which acupuncture exerts its antidepressant effects.
The researchers discovered that acupuncture exhibits regulatory effects on special brain cells in the hippocampus called neural progenitor cells (NPs). These cells contribute to the maintenance of the brain and spinal cord. A major function of NPs is in the replacement of damaged or dead cells. Injured cells activate NPs to differentiate into the target tissue.
The research team cited numerous studies demonstrating "that acupuncture is an effective remedy for depression and it may be as effective as antidepressant drugs." They also note that electro-acupuncture increases neurogenesis in the hippocampus as do SSRIs (serotonin reuptake inhibitors), a class of antidepressant medications. Neurogenesis is the process by which neurons are generated from neural stem and progenitor cells. To learn more, a full write-up is available online at HealthCMi.
Number three on the list confirms prior findings that acupuncture significantly reduces hypertension. Researchers conclude that acupuncture has a "stable antihypertensive effect." Acupuncture point KI3, located in the ankle region, was shown to have an "antihypertensive effect for essential hypertension." Over 1.5 billion people have high blood pressure and it is the leading cause of death amoung cardiovascular disorders. In the USA, high blood pressure is the most common chronic medical disorder associated with doctor office visits. The American Heart Association estimated that the cost of this disorder exceeded $76 billion dollars in 2010. To find out more, visit the HealthCMi page on this topic.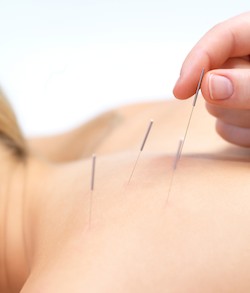 Number four on the list produced overwhelming scientific evidence that acupuncture reduces pain. The discovery created a great stir because it was published in the prestigious Journal of the American Medical Association (JAMA). Researchers from Memorial Sloan-Kettering Cancer Center, New York and Technical University, Munich conclusively proved that acupuncture reduces pain. The sham-placebo controls examined in the meta-analysis met the highest standards and put to rest the age old question, does it work? The comprehensive investigation reviewed 31 studies involving 19,827 patients. After 2,000 years of clinical success it is now official, acupuncture stops pain. Learn more in the full news article.
Number five on the list is new research demonstrating that acupuncture significantly improves pregnancy rates and has potent effects in reversing infertility. The study measured acupuncture's success in patients using IUI, IVF and for those using no biomedical interventions. All three groups showed significant improvements in pregnancy rates. Lear more in the article on acupuncture for fertility.
Another recent investigation demonstrated that acupuncture is safe and effective for relieving pain and nausea in the emergency room setting. The study concluded that acupuncture combined with biomedical care improves patient outcomes. This type of study reflects a myriad of new research demonstrating the role of acupuncture in an integrative medical environment. Read about this finding in the aricle on acupuncutre emergency room care.
Another investigation receiving widespread attention is that acupuncture combined with ginger moxibustion has a curative effect on patients with intractable tinnitus, ear ringing. Researchers from a hospital in Hubei province treated cases of intractable tinnitus using acupuncture and ginger moxibustion. They achieved an overall effective rate of 91.18%. The study outlined a special protocol for the treatment of this pernicious and often difficult to treat disorder. Lean more in the article on acupuncture for tinnitus.
Another recent study finds that acupuncture benefits the ovaries by regulating sex hormones for cases of PCOS, polycystic ovarian syndrome. According to the research, acupuncture facilitated "the normal transformation of ovarian androgen to estrogen" and restored normal endocrine system functions. This type of laboratory research, now common, measures the direct impact on bodily biochemicals by acupuncture. This helps to explain the long-lasting therapeutic effects caused by acupuncture care. Learn more in the article Acupuncture Regulates Sex Hormones in PCOS.
References:
Yang, Liu, Na Yue, Xiaocang Zhua, Qiuqin Hana, Bin Lia, Qiong Liu, Gencheng Wu, and Jin Yu. "Electroacupuncture promotes proliferation of amplifying neural progenitors and preserves quiescent neural progenitors from apoptosis to alleviate depressive-like and anxiety-like behaviours."
Chenglin, Liu, Wang Xiaohu, Xu Hua, Liu Fang, Dang Ruishan, Zhang Dongming, Zhang Xinyi, Xie Honglan, and Xiao Tiqiao. "X-ray phase-contrast CT imaging of the acupoints based on synchrotron radiation." Journal of Electron Spectroscopy and Related Phenomena (2013).
Antihypertensive Effect of Acupuncturing at KI3 in Spontaneously Hypertensive Rats, Shaoyang CUI, Mingzhu Xu, Shuhui Wang, Chunzhi Tang, Xinsheng Lai, Zhiqi Fan; Shenzhen Futian Hospital of TCM, Guangzhou University of Chinese Medicine; 2013 IEEE International Conference on Bioinformatics and Biomedicine.
Vickers AJ, Linde K. Acupuncture for Chronic Pain. JAMA. 2014;311(9):955-956. doi:10.1001/jama.2013.285478.
Chui, Shiu Hon, Fung Chun Chow, Yim Tong Szeto, Kelvin Chan, and ChristopherWK Lam. "A Case Series on Acupuncture Treatment for Female Infertility with some cases supplemented with Chinese Medicines." European Journal of Integrative Medicine (2014).
Zhang, Anthony L., Shefton J. Parker, David McD Taylor, and Charlie CL Xue. "Acupuncture and standard emergency department care for pain and/or nausea and its impact on emergency care delivery: a feasibility study." Acupuncture in Medicine (2014): acupmed-2013.
Li, Shilin, Yan Xiao, Yingli Song, and Jiang Wu. "Efficacy Observation of Acupuncture Combined with Ginger Moxibustion to Treatment of 34 Cases of Intractable Tinnitus." Zhongyi Zhongyao (Traditional Chinese Medicine and Herbs) Aug. 2013: 277-278.