Texas goes with acupuncture to get pitcher Yu Darvish back in the Rangers lineup. Scratched from baseball due to neck pain and stiffness, Darvish used acupuncture to get back on the mound. Recent research sheds a little light on why acupuncture is so popular amoung professional athletes.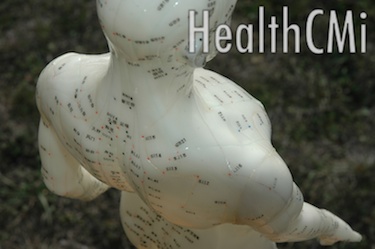 A study of 60 patients with cervical spondylosis responded with a 98.3% total effective rate as a result of acupuncture treatment. Electroacupuncture was applied to the neck of each patient at the Hua Tou Jia Ji acupoints using continuous wave stimulation. A total of 43 of the 60 patients were completely cured. Another 16 patients demonstrated significant improvement. There was one patient that did not respond to care. The researchers concluded that electroacupuncture is effective for the treatment of cervical spondylosis and is both "reliable" and "worthy of promotion."
Acupuncture has been found to improve muscle mass. Research demonstrates that acupuncture "recovered the skeletal muscle mass" and "ameliorated skeletal muscle atrophy by reducing mRNA expressions of the E3 ubiquitin ligases atrogin-1 and MuRF1." Acupuncture also "increased the mRNA expressions of Akt1 and TRPV4." Researchers note that the ability of acupuncture to prevent muscle degradation may "be due to an increase in protein synthesis and a decrease in protein degradation."
Texas Rangers pitcher Yu Darvish is following a time honored sports tradition and is staying ahead of the competition by using the most appropriate medicine possible to keep his arm in shape. He is not the only pitcher to get the acupuncture advantage. A.J. Burnett waited to sign with the New York Yankees until they agreed to hire a team acupuncturist. Burnett knows how to protect an investment - his arm!
San Francisco Giants pitcher Randy Johnson had one of the longest baseball careers in history and received acupuncture from the team acupuncturist. Morten Anderson, former field goal kicker for the Atlanta Falcons, received two acupuncture treatments per week as part of his ongoing healthcare program. He retired from professional football at age 48 as the NFL's leading scorer. How many people can last that long in the NFL? Acupuncture helped to maintain the integrity of his priceless foot. He lasted such a long time in the NFL that teammates would joke that he saw a movie that reminded him of the way things were growing up in his childhood days - Jurassic Park.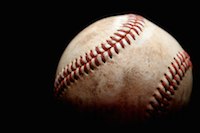 Gymnast Nastia Liukin took home a gymnastics women's all-around Olympic gold medal after using acupuncture for the treatment of an ankle injury. Other athletes using acupuncture during their professional careers include: Joe Montana, Michael Strahan, Dwayne Wade, Shaquille O'Neal, Jason Kidd, Vladimir Radmonovic, Fred Couples, Gary Player, Kevin Johnson, Steve Nash, Charles Barkley, Hot Rod Williams, Jeff Hornacek and Grant Hill.
References:
India Song-Jie. "Analysis acupuncture shoulder and neck muscles to treating the starting and ending point." Clinical research 6 (2014).
Li. "Vertebral artery type cervical spondylosis clinical observation 60 cases electro-acupuncture treatment." TCM Clinical Research 7 (2014).
Biochemical and Biophysical Research Communications. Volume 410, Issue 3, 8 July 2011, Pages 434–439. Acupuncture ameliorated skeletal muscle atrophy induced by hindlimb suspension in mice. A. Ondaa, Q. Jiaob, Y. Naganoc, T. Akimotod, T, Miyamotoe, S. Minamisawab, T. Fukubayashia.