Acupuncture is effective in stopping epileptic seizures caused by inflammation. Researchers from China Medical University conducted a laboratory experiment administering two types of acupuncture that were each successful in halting epileptic seizures. Both auricular acupuncture and body style electroacupuncture effectively reduced neuron overexcitation while simultaneously stopping epileptic seizures.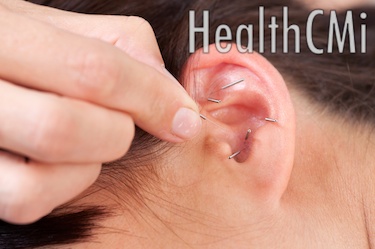 The acupuncture continuing education researchers were able to measure the biochemical responses induced by acupuncture responsible for the beneficial clinical effects.
Epilepsy is a neurological disorder characterized by unregulated brain cell activity often leading to seizures. Researchers note that an imbalance of sympathetic and parasympathetic signals within the autonomic nervous system are causative factors. Prior studies demonstrate that application of acupuncture points on the outer ear of humans, auricular acupuncture, reduces the frequency of epileptic seizures and increases parasympathetic nervous system tone.
Another prior study confirms that acupuncture is an effective modality for the treatment of epilepsy in humans. In the study, an acupuncture group demonstrated significantly superior patient outcomes over a medication only control group. The researchers concluded that acupuncture combined with sodium valproate has a synergistic clinical effect leading to improved patient outcomes for epileptics.
The most recent study that was conducted at China Medical University took a different approach. While prior studies focused on human subjects and clinical outcomes, this study investigation the effects of acupuncture on laboratory rats with epilepsy and the biochemical responses induced by acupuncture responsible for halting seizures. As a result, the researchers scientifically and repeatedly were able to quantify acupuncture's ability to regulate the TRPA1 ion signalling channel located on the plasma membrane of cells.
The TRPA1 protein-coding gene is active in acute pain and neurogenic inflammation. Auricular and electroacupuncture demonstrate the ability to halt inflammation related epileptic seizures while simultaneously downregulating TRPA1 in the hippocampus, a part of the brain active in emotions, memory and the autonomic nervous system.
Results were confirmed by western blot analysis and electrophysiology including electroencephalogram (EEG) and electromyogram (EMG) recordings. Use of a control group, model group, sham acupuncture group and two true acupuncture groups (auricular and body style electroacupuncture) were included in the study protocol. The control group and sham acupuncture groups did not provide the clinical benefits that the true acupuncture groups provided. This demonstrates that acupuncture's clinical benefits are not caused by a placebo effect but are instead caused by induction of biochemical responses in the hippocampus.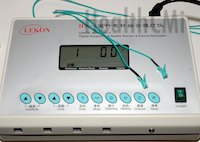 The auricular acupuncture group received 2 Hz electroacupuncture stimulation from the ear apex to the ear lobe for 20 minutes on the left ear and 10 minutes on the right ear per session. The body style electroacupuncture group received 2 Hz electroacupuncture from acupoints ST36 (Zusanli) to ST37 (Shangjuxu). Both groups received acupuncture at a rate of 3 days per week for a total of 6 weeks.
Auricular and body style acupuncture were effective in providing relief from epileptic seizures and both types of acupuncture regulated the TRPA1 signaling pathway and additional signalling pathways: PKC, pERK1/2. The researchers made an interesting comment, "These novel findings are remarkable and compelling and reveal the crucial curative effects of auricular EA (electroacupuncture)."
The acupuncture continuing education study was supported by the National Science Council of Taiwan by a grant through Taiwan's Ministry of Education. The researchers accomplished two goals. They identified electroacupuncture mediated antiepileptic effects and the signalling pathway changes involved in positive clinical outcomes. This confirms human clinical studies demonstrating acupuncture's ability to successfully produce positive patient outcomes for epileptic patients.
References:
Lin, Yi-Wen, and Ching-Liang Hsieh. "Auricular Electroacupuncture Reduced Inflammation-Related Epilepsy Accompanied by Altered TRPA1, pPKCα, pPKCε, and pERk1/2 Signaling Pathways in Kainic Acid-Treated Rats." Mediators of Inflammation 2014 (2014).
Evidence-Based Complementary and Alternative Medicine. Volume 2012 (2012), Article ID 615476, 5 pages doi:10.1155/2012/615476.
Niu, Xuexia. "Clinical observation on treating 30 cases of epilepsy by head and body acupuncture." Clinical Journal of Chinese Medicine 6.4 (2014): 65-67.