Acupuncture relieves failed back surgery syndrome (FBSS) pain. Published in the Journal of Emergency in Traditional Chinese Medicine, Zheng et al. conclude that two types of acupuncture successfully relieve pain due to failed back surgery syndrome (FBSS).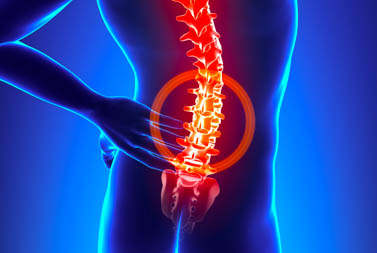 One acupuncture point prescription achieved a 94.87% total effective rate and another achieved a 76.32% total effective rate.
A total of 80 patients with FBSS were randomly divided into two groups that received different acupuncture point protocols. The total effective rate was determined by acupuncture's ability to reduce lumbar pain, leg pain and numbness, sensory and motor impairment, limits on daily life activities, and bladder dysfunction. Effectiveness was also measured in relation to improvements in the ability to walk, lift a straightened leg, roll while lying down, stand, lean forward, sit for an extended period of time, and lift.
Group one received acupuncture at the following primary acupuncture points:
CV6, Qihai
CV9, Shuifen
CV4, Guanyuan
Supplementary points included:
KD14, Siman
KD13, Qixue
ST26, Wailing
Xia Feng Dian (2.5 cun below CV6)
Xia Feng Shi Xia Dian (2 cun below CV5)
Qipang (navel triangle points, 0.5 cun lateral to CV6)
Perpendicular insertion of 0.30 x 40 mm acupuncture needles was applied. Manual stimulation of the needles using twisting, pulling, and pushing techniques was used to elicit a deqi response. The depth of needle insertion was based on the individual medical histories of each patient.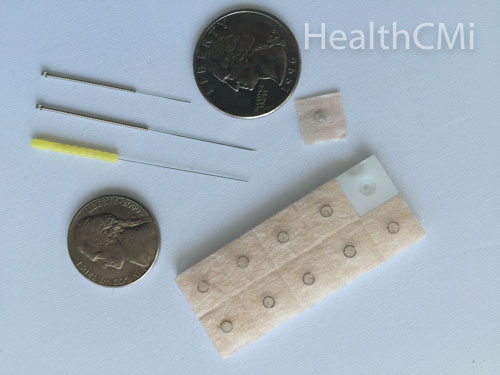 Group two received acupuncture needling at the following primary acupuncture points including:
Jiaji (lower back Huatoujiaji)
BL25, Dachangshuu
GB34, Yanglingquan
BL40, Weizhong
GB30 Huantiao
GB39, Xuanzhong
Both acupuncture groups had needle retention times of thirty minutes per session. Treatments were given once per day for ten consecutive days followed by a three day break between courses of care. Three courses of care were given for a grand total of thirty acupuncture treatments. Group one achieved a 94.87% total effective rate for pain reduction after failed back surgery and group two achieved a 76.32% total effective rate.
Failed back surgery syndrome (FBSS) is often referred to by other specific diagnoses. For example, postlaminectomy syndrome is billed by physicians with the M96.1 ICD-10 diagnosis code. A variation of this is postlaminectomy kyphosis, which is billed using the M96.3 ICD-10 diagnosis code. Fritsch et al. use the term failed back surgery syndrome in their research and note that repeated surgical procedures involving laminectomy and discotomy are often needed when there is epidural fibrosis and instability. Recurrent lumbar disc herniations were cited as an additional reason for multiple surgical revisions.
North et al. from the Department of Neurosurgery at Johns Hopkins University School of Medicine (Baltimore, Maryland) defined failed back surgery syndrome as involving 2.4 previous operations for "lumbosacral decompression and/or stabilization." North et al. commented on the success rates of repeated lumbosacral spinal surgeries, "Successful outcome (at least 50% sustained relief of pain for 2 years or at last follow-up, and patient satisfaction with the result) was recorded in 34% of patients. Twenty-one patients who were disabled preoperatively returned to work postoperatively; 15 who were working preoperatively became disabled or retired postoperatively." North et al. add, "Improvements in activities of daily living were recorded, overall, as often as decrements. Loss of neurological function (strength, sensation, bowel and bladder control) was reported by patients more often than improvement. Most patients reduced or eliminated analgesic intake."
Slipman et al. from the Penn Spine Center at the University of Pennsylvania (Philadelphia, Pennsylvania) reported several facts concerning failed back surgery syndrome. They conclude, "FBSS is a syndrome consisting of a myriad of surgical and nonsurgical etiologies. Approximately one half of FBSS patients have a surgical etiology." Chan et al. from Mount Sinai Hospital (Toronto, Canada) note, "FBSS is a challenging clinical entity with significant impact on the individual and society."
The Cedars-Sinai website notes, "After any spine surgery, a percentage of patients may still experience pain. This is called failed back or failed fusion syndrome, which is characterized by intractable pain and an inability to return to normal activities. Surgery may be able to fix the condition but not eliminate the pain." Given the complexity of FBSS and the success rates of acupuncture in eliminating or reducing FBSS related pain, acupuncture provides a therapeutic option for patients requiring pain relief.

References:
Zheng SH, Feng J, Huang HT, et a1. (2014). Observation of Clinical Efficacy of Abdominal Acupuncture Therapy in Treatment of Failed Back Surgery Syndrome. Journal of Emergency in Traditional Chinese Medicine. 23(4).
Bo ZY. (1999). Abdominal Acupuncture. Beijing: China Science and Technology Publisher. 79-88.
Fritsch EW, Heisel J, Rupp S. (1996). The failed back surgery syndrome reasons, interaoperative findings and long-term results:a report of 182 operative treatments[J].Spine. 21(8): 626-633.
North, Richard B., James N. Campbell, Carol S. James, Mary Kay Conover-Walker, Henry Wang, Steven Piantadosi, John D. Rybock, and Donlin M. Long. "Failed back surgery syndrome: 5-year follow-up in 102 patients undergoing repeated operation." Neurosurgery 28, no. 5 (1991): 685-691.
Slipman, Curtis W., Carl H. Shin, Rajeev K. Patel, Zacharia Isaac, Chris W. Huston, Jason S. Lipetz, David A. Lenrow, Debra L. Braverman, and Edward J. Vresilovic. "Etiologies of failed back surgery syndrome." Pain Medicine 3, no. 3 (2002): 200-214.
Chan, Chin‐wern, and Philip Peng. "Failed back surgery syndrome." Pain Medicine 12, no. 4 (2011): 577-606.
Cedars, Sinai. cedars-sinai.edu/Patients/Health-Conditions/Failed-Back-and-Failed-Fusion-Syndrome.aspx. Oct. 12, 2015.