Acupuncture and herbal medicine clear acne. Beijing Erlong Road Hospital researchers investigated the treatment efficacy of herbal facial masks and acupuncture. The combined therapy achieved a 96.67% total effective rate. Other benefits included a lower relapse rate for outbreaks and a significant improvement in the Dermatology Life Quality Index (DLQI).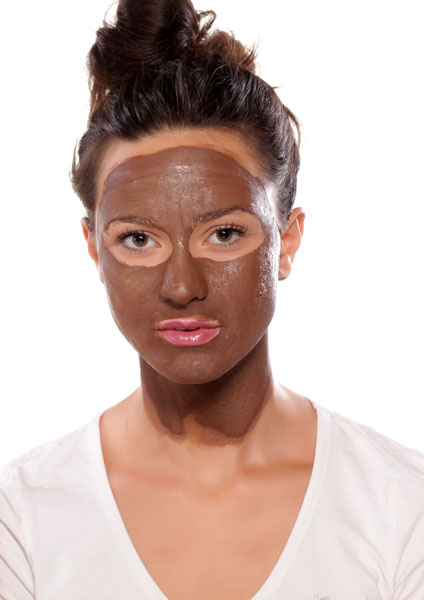 A control group receiving only herbal face masks had a total effective rate of 80%. By adding acupuncture to the treatment regimen, the total effective rate increased by 16.67%. The addition of acupuncture to the herbal facial treatments also improved the DLQI and relapse rates.
The herbal face masks were composed of several Chinese herbs:
Jin Yin Hua
Tao Ren
Hong Hua
Huang Qin
Xia Ku Cao
Yi Mu Cao
The Traditional Chinese Medicine (TCM) face mask was applied after washing the face. The mask was applied to the affected regions. Total application time was 20 – 30 minutes at a rate of once per day for 10 days.
Acupuncture was applied with manual stimulation applied to elicit the arrival of deqi. Next, needles were retained with additional manual stimulation every 10 minutes. Moxibustion was applied to a selection of the acupoints used. Several acupoints included the moxa warming procedure:
Sanyinjiao (SP6)
Zusanli (ST36)
Mingmen (DU4)
Shenshu (BL23)
Yongquan (KD1)
Additional acupoints were used but did not include moxibustion:
Zhongwan (CV12)
Guanyuan (CV4)
Taibai (SP3)
Taichong (LV3)
The total effective rate was based on a combination of three levels of effectiveness: recovery, significantly effective, effective. Recovery was defined as the following: damaged skin completely healed, only spotty skin pigmentation persisting, no new outbreaks. Significantly effective was defined as the following: 70% decrease in damaged skin areas, only intermittent outbreaks. Effective was defined as the following: 30% – 70% decrease in damaged skin areas, persistent acne present. Acupuncture plus herbs yielded a 96.67% total effective rate whereas the facial mask as a standalone procedure yielded an 80% total effective rate.
These findings are consistent with Liu et al. In a meta-analysis of 43 acupuncture acne trials consisting of approximately 3,500 patients, Liu et al. find that combining acupuncture with herbal face masks yields better results than herbal face masks as a standalone therapy. In addition, the data supports the use of cupping as a therapeutic modality to enhance the efficacy of patient care. The researchers note that acupuncture is safe and effective for the treatment of acne and recommend additional research.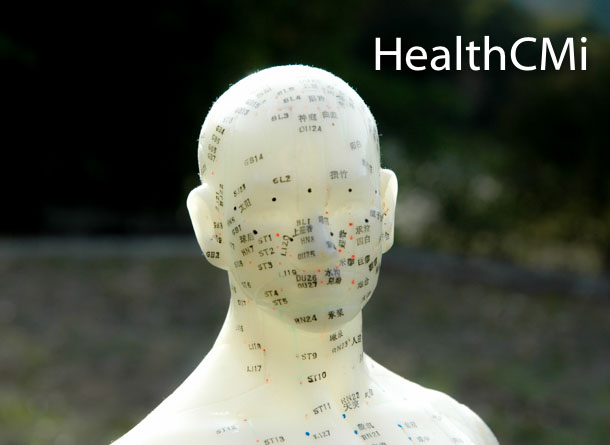 University of California, Davis, researchers note that acupuncture improves patient outcomes for the treatment of skin disorders including dermatitis, urticaria, chloasma, pruritus, and hyperhidrosis. A total of 17 out of 24 studies demonstrated that "acupuncture showed statistically significant improvements in outcome measurements compared with placebo acupuncture, alternative treatment options, and no intervention." They add, "The results of this review support acupuncture as an alternative therapy in dermatology, with 17 of 24 studies showing statistically significant improvement in outcome measures compared with no intervention or other treatment options."

References:
Ding J. (2015). Effect on Clinical Symptoms and Quality of Life by Acupuncture Combined with Medication Application for the Upper Heat and Lower Cold Symptoms. Journal of Clinical Acupuncture and Moxibustion. 31(3).​
Jian-ping Liu, Cao, Hui-juan, Guo-yan Yang, Yu-yi Wang. "Acupoint Stimulation for Acne: A Systematic Review of Randomized Controlled Trials." Medical Acupuncture (2013).
Ma, Chelsea, and Raja K. Sivamani. "Acupuncture as a Treatment Modality in Dermatology: A Systematic Review." The Journal of Alternative and Complementary Medicine (2015). Department of Dermatology, University of California, Davis, Sacramento, California.