Patients suffering from depression often have the added burden of coping with the adverse effects of antidepressant medications. A common antidepressant, paroxetine, may cause anxiety, sleep problems, loss of appetite, constipation, and dizziness. A recent study from the Beijing University of Chinese Medicine demonstrates that acupuncture treatments alleviate the adverse effects associated with paroxetine intake and improve the overall quality of life for patients with mild to moderate depression. The researchers conclude that the integrative approach to care, combining acupuncture with paroxetine in a unified treatment protocol, significantly improves the rate of positive patient outcomes.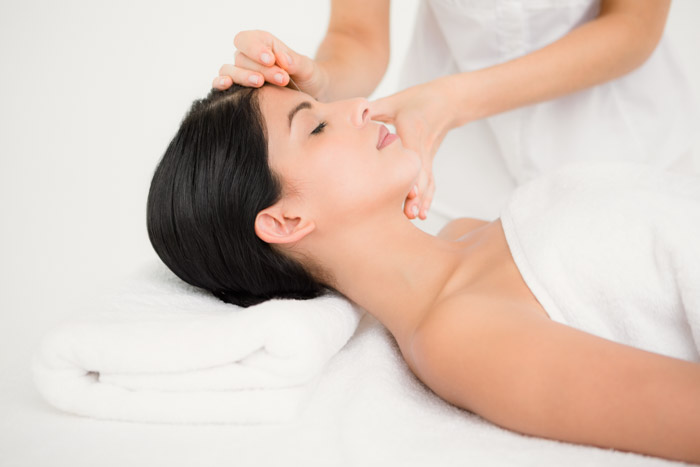 Researchers (Wang et al.) from five medical research centers in China collaborated to study the relationship between acupuncture therapy and paroxetine intake for the treatment of depression and documented significant clinical results. Seventy-two patients with mild to moderate depression were divided into three groups. Group A consisted of 23 patients. These 23 received electro-acupuncture therapy and paroxetine. Group B, which included 32 depression patients, received manual acupuncture therapy and paroxetine. The acupuncture point prescriptions used for groups A and B were selected from the same list of acupoints. In addition, paroxetine dosages were identical and acupuncture treatments were administered every other day. Paroxetine was taken orally each day after breakfast. For the third group, 17 people in group C were prescribed paroxetine and received no acupuncture therapy.
Inclusion criteria sorted for patients with mild to moderate depression. No patients with extreme depression or suicidal behavior were included in this study. Researchers reviewed patients using multiple tools: the Hamilton depression scale (HAMD), the anti-depressant side effects assessment (SERS), and the World Health Organization Quality of Life scale (WHOQOL-BREF). The results of the study were demonstrative.
A reduced rate of depression, according to the HAMD scale, was 95% for group A and 81% in group B. Based on the data, electroacupuncture outperformed manual acupuncture by 14%. Both groups showed a 100% total effective rate on this scale. Group C, which did not receive acupuncture, reported a 50% reduced rate of depression and an 87.5% total effective rate. Electroacupuncture outperformed no acupuncture by 45% in reducing the rate of overall depression.
Groups A and B reported significantly fewer adverse effects than group C. As a result of the findings, the researchers conclude that acupuncture reduces the adverse effects caused by paroxetine intake and simultaneously enhances the therapeutic effects of drug therapy. Let's take a look a the quality of life evaluations.
The quality of life scale is broken down into four domains: physical, psychological, social, and environmental. It also evaluates patients' subjective feelings in 2 areas: total quality of life, and total health condition. Again, patients who received acupuncture therapy (groups A and B) reported better results than patients not receiving acupuncture therapy (group C). The researchers conclude, "The combination of acupuncture treatment and anti-depressant treatment ... improve[s] a patient's quality of life."
The highest effective rate in depression reduction was in group A, patients who received electro-acupuncture treatment. This study demonstrates that acupuncture and paroxetine treatment yields better clinical results for the treatment of depression than using only paroxetine. The treatment protocol also mitigates the adverse effects of paroxetine including dizziness, constipation, and insomnia; resulting in improved quality of life. The researchers conclude that patients with mild to moderate depression benefit from acupuncture therapy in combination with paroxetine.
Groups A, B, and C were given treatments for six weeks followed by a four week follow-up evaluation. Paroxetine was prescribed: 10 mg per day and increased to 20 mg per day starting on the third day. For patients in group A receiving electroacupuncture, a 2–15 Hz current was applied to patient tolerance levels for intensity. Acupuncture needles were retained for a total of thirty minutes. Acupuncture points used for all patients in both groups A and B were the following:
Based on differential diagnostics, additional acupoints were added and were selected from the following list of acupoints (limited to two additional acupoints):
SP6 (Sanyinjiao)
GB20 (Fengchi)
DU14 (Dazhui)
DU16 (Fengfu)
PC6 (Neiguan)
One very important topic is whether or not mental healthcare professionals are able to take pregnant patients off of SSRI (elective serotonin reuptake inhibitor) medications for the duration of the pregnancy. Research published in JAMA Pediatrics finds SSRI intake during pregnancy correlated with subsequent autism in children. In the study, Boukhris et al. conclude, "Use of antidepressants, specifically selective serotonin reuptake inhibitors, during the second and/or third trimester increases the risk of ASD [Autism Spectrum Disorder] in children, even after considering maternal depression." They add, "This study shows that use of ADs [antidepressants] during the second and/or third trimester is associated with an 87% increased risk of ASD, even after taking into account potential confounders; no association was observed between use of ADs during the first trimester and the risk of ASD. This increased risk was observed with the use of SSRIs only, as well as the use of more than 1 class of AD, during the second and/or third trimester."
The study by Wang et al. finds acupuncture effective for enhancing the effects of paroxetine, an SSRI. Additional research finds acupuncture, as a standalone therapy, effective for the treatment of depression. Yang et al. note that lab experiments find acupuncture effective for relieving depression and improving brain biochemistry, "The present study revealed that chronic EA [electro-acupuncture] treatment exerted significant antidepressant effects in a rat model of depression. Further, the mechanisms underlying antidepressant effects of EA were associated with preserving the QNPs [quiescent neural progenitors] from apoptosis and ameliorating the impaired ANPs [amplifying neural progenitors] proliferation in [the] hippocampus." The study indicates that acupuncture is a possible treatment option that may provide an alternative therapeutic modality for pregnant patients seeking to eliminate SSRI intake.
References:
Kessler RC.Epidemiology of​ women and depression[J].Affect Disord,2003,74(1):5-13.
Wang, S. H., Wang, Y. Z., Ma, X. H., Guo, Z., Yang, X. J., Zhang, W. Y., Guo, T. W. and Tu, Y. (2014). Study on alleviating side effect of paroxetine and improving quality of life using acupuncture in treatment of mild or moderate depression. Chinese Journal of Behavioral Medicine and Brain Science. 23 (3).
Boukhris, Takoua, Odile Sheehy, Laurent Mottron, and Anick Bérard. "Antidepressant use during pregnancy and the risk of autism spectrum disorder in children." JAMA pediatrics 170, no. 2 (2016): 117-124.
Yang, Liu, Na Yue, Xiaocang Zhua, Qiuqin Hana, Bin Lia, Qiong Liu, Gencheng Wu, and Jin Yu. "Electroacupuncture promotes proliferation of amplifying neural progenitors and preserves quiescent neural progenitors from apoptosis to alleviate depressive-like and anxiety-like behaviours."