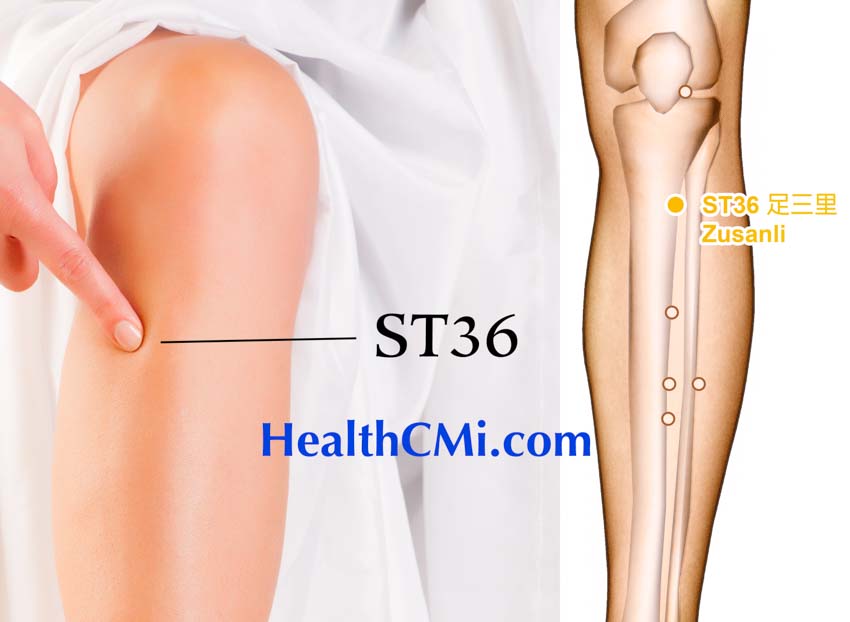 Acupuncture restores function, improves gait and posture, and enhances flexibility and coordination in post stroke patients. Researchers from the rehabilitation department of Zhaoqing Hospital of Traditional Chinese Medicine conducted a clinical trial comprised of 60 stroke patients with lower limb dysfunction. The clinical efficiency of treating post stroke patients with regular rehabilitation therapy and that of electroacupuncture were assessed and compared. The results show that the electroacupuncture method yielded superior patient outcomes. [1]
Efficacy rate was calculated through a four-level symptom scoring scheme. The electroacupuncture group presented a higher rate at 93%, compared with 73% of the regular rehabilitation group. Measurement parameters involved Fugl-Meyer Assessment of Motor Recovery after Stroke (FMA-L) and a life quality scoring system. Both parameters underwent more considerable improvements in the electroacupuncture group.
The sample of this study was comprised of 60 patients admitted to the hospital. MRIs confirmed strokes in all of the patients. Age range of the patients was 50 to 75 years. Patients had no history of surgery or fractures. Those with severe conditions of the heart, liver, kidney, and other major organs as well as infectious diseases or skin issues were excluded from the study.
The patients were randomized into a regular rehabilitation control group and an electroacupuncture group. The control group consisted of 17 males and 13 females. Age range was 50 to 75 years. Mean age was 62.97 ±7.35. Eighteen cases were hemorrhagic stroke and 12 cases were ischemic stroke. Ten cases also suffered from high blood pressure, 13 diabetes, and 7 high cholesterol. The electroacupuncture group consisted of 18 males and 12 females. Age range was 50 to 75 years. Mean age was 63.85 ±7.32. Seventeen cases were hemorrhagic stroke and 13 cases were ischemic stroke. Nine cases also suffered from high blood pressure, 13 diabetes, and 8 high cholesterol.
Patients in the regular rehabilitation group were administered physical therapy in supine and lateral positions. At a supine position, a pillow was placed below the thighs of the patients for support. At a lateral position, knees were bent 90 degree and a pillow was inserted below the affected leg for the therapist to help the patients to stretch. The above procedure was implement regularly on a daily basis for a duration of four weeks.
The electroacupuncture group was given electrical stimulation at the ST36 (Zusanli) point at a comfortable position and strength. Prior to the treatment, the acupuncturist pressed the point for 13 minutes and then sterilized the skin surface. A cotton ball was attached to the needle to serve as a point to hold the needle and apply force. The therapist held and inserted the needle with right hand, and twirled the needle clockwise to reach a needle stasis (Zhizhen, 滞针) status. Needle stasis occurs when the muscle fibers swirl around the needles due to manual manipulation onto the needles.
After needle stasis was achieved, counter-clockwise manipulation was employed to restore the muscle tissues. Then, an electroacupuncture device was connected to the needles. Frequency was set at 0 to 40 Hz. Continuous wave was used with impulse width set at 0.5 ms. The procedure lasted for 30 minutes and a numbing, subtly-vibrating sensation toward the instep, toes, and ankle should be experienced by the patients.
Lower limb function FMAL scores, balance function test scores, and quality of life SF36 scores before and after treatment were assessed. The electroacupuncture group outperformed the manual therapy group, although both groups attained significant improvements. As a result, HealthCMi Chinese medicine physicians recommend a combination of physical therapy plus acupuncture as a standard treatment protocol for post stroke patients. In addition, self-directed exercises are recommended by the HealthCMi team, including taijiquan, qi gong, yoga, swimming, and other movement arts.
Reference:
[1] Zhou Jiarong, Effect of Balancing Yin and Yang Acupuncture Combined with
Electroacupuncture Stimulation at Zusanli Point on Lower Limb Function in Poststroke Patients, Heilongjiang Medicine Journal, Vol. 36 No. 3, 2023.