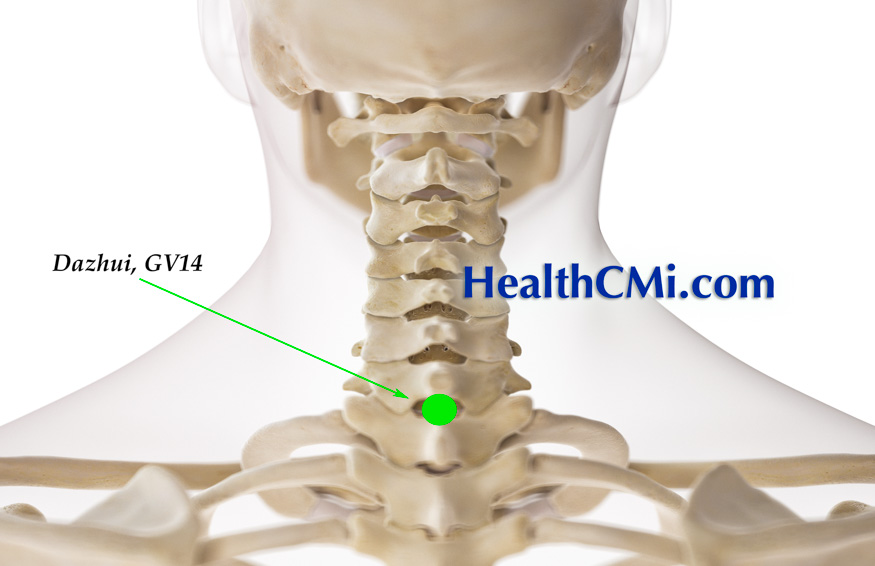 Acupuncture is effective for mitigating symptoms, controlling asthma, and improving nasal cavity and lung function in patients with combined allergic rhinitis and asthma syndromes (CARAS). Researchers at the Wuhan Hospital of Traditional Chinese Medicine conducted a clinical study comparing pharmaceutical monotherapy to the integrated protocol of combining biomedicine and warm needle acupuncture for the treatment of CARAS. The results of the experiment indicate that the combined therapy that includes acupuncture produces superior patient outcomes.
The integrated treatment of acupuncture and biomedicine presented better patient outcomes in terms of down-regulating levels of serum Tim-1 (T cell immunoglobulin and mucin domain 1) and E-selectin (a glycoprotein adhesion receptor that slows leukocyte rolling). [1] E-selectin is upregulated by proinflammatory agents including IL-1 and TNF-α and is therefore associated with proinflammatory cascades.
Observational and measurement parameters in the study were comprised of the total nasal symptom score (TNSS), asthma control test (ACT), forced expiratory volume in one second (FEV1), peak expiratory flow (PEF), and levels of serum Tim-1 and E-selectin for symptoms of sinusitis and asthma, along with nasal and lung function.
Following treatment completion, both groups demonstrated a reduction in TNSS scores and levels of serum Tim-1 and E-selectin. Nasal mucociliary transport time was significantly shortened. ACT and nasal mucociliary clearance speed markedly increased. Lung function also improved greatly. More significant improvement was observed in the integrated group.
Levels of serum Tim-1 declined from 247.97 ±40.87 to 173.96 ±29.98, and levels of E-selectin declined from 19.03 ±4.23 to 10.82 ±2.70 in the integrated treatment group. Based on a four-level efficacy rating system, the total efficacy rate in the integrated group was 97%, higher than that of the control group at 75%. The 22% increase in efficacy produced by the introduction of acupuncture into the treatment regimen indicates significant optimization.
A total of 70 cases with CARAS were recruited to partake in the study. They were randomized into a pharmaceutical monotherapy group and a warm needle acupuncture integrated protocol group, with 35 patients in each group. Two patients in the control group and three patients in the integrated group dropped due to personal reasons.
In the monotherapy treatment group, 13 patients were male and 20 were female. The mean age was 58 ±7 years. The average course of condition was 6.24 ±2.61 years. In the integrated group, 14 patients were male and 18 female. The mean age was 58 ±8 years. The average course of condition was 6.47 ±2.49 years.
Both groups underwent a four-week treatment. Patients in the monotherapy pharmaceutical control group were administered budesonide and formoterol powder for inhalation (AstraZeneca formulation) twice daily and montelukast sodium tablets once daily.
In addition to the intake of medication, the integrated group also received warm needle acupuncture on alternate days during the same period. Needles (0.30 × 40 mm) were perpendicularly applied to the back points when patients took a prone position. Length of insertion was 20–30 mm. Mild reinforcing and attenuating needling manipulation was adopted. Upon obtaining deqi, two 15 mm moxa pieces were attached to needles at each point. Needle retention time was 30 minutes. The points used are as follows:
GV14 (Dazhui)
L120 (Yingxiang)
BL12 (Fengmen)
BL13 (Feishu)
BL20 (Pishu)​
BL23 (Shenshu)
Next, needles (0.30 × 25 mm) were inserted medially and obliquely at the Yingxiang point with an insertion length of 2–20 mm. The needles were then manipulated using mild reinforcing and attenuating methods.
The HealthCMi team notes that the results are consisten with multiple studies of similar design published in the Healthcare Medicine Institute newsroom. The use of the acupuncture points, upon review, is a combination of back shu points with common points often used for this condition. The HealthCMi staff is particularly interested in the documentation of improved reduction of proinflammatory biochemical expression when acupucture is added to usual care.
Reference:
[1] Li Yong, Qi Xiaoli, Peng Xiu, Efficacy observation of needle-warming moxibustion plus medication for combined allergic rhinitis and asthma syndromes, DOI: 10.13460/j.issn.1005-0957.2023.06.0610, Shanghai Journal of Acupuncture and Moxibustion, Jun. 2023, Vol 42, No. 6.