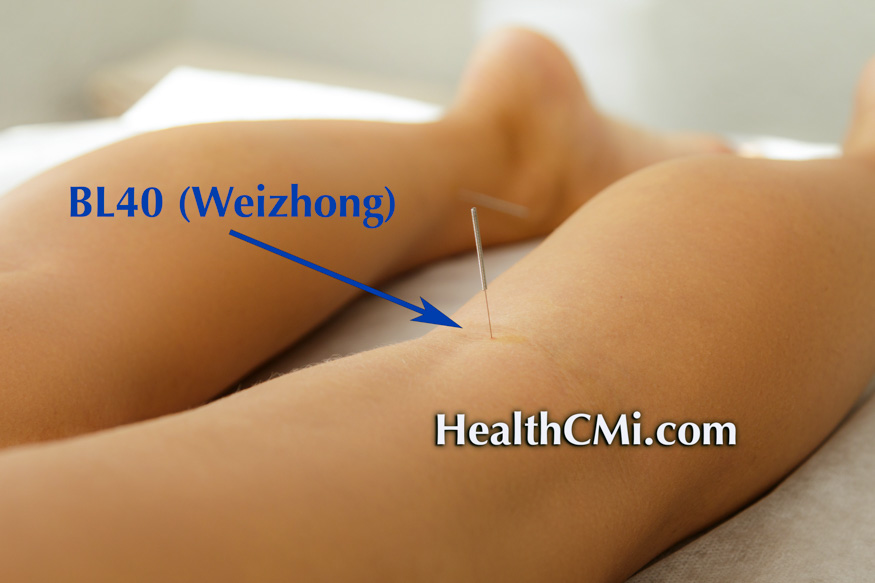 Acupuncture is effective for alleviating symptoms following percutaneous transforaminal endoscopic discectomy (PTED) in patients with prolapse of a lumbar intervertebral disc. PTED is a type of microdiscectomy surgical procedure, often used for the treatment of lumbar disk herniations, and is associated with reduced blood loss, improved recovery times and rehabilitation, and less scarring associated with more conventional open microdiscectomy procedures.
Enjoy the HealthCMi Youtube video on this topic:

Researchers from the Shanxi Changzhi Yufeng Hospital of Traditional Chinese Medicine conducted a clinical trial using a sample of 40 patients who underwent the PTED procedure to compare the efficacy of conventional methods with that of the combined approach of biomedicine integrated with electroacupuncture. The results of the experiment indicate that the integrated protocol presented superior patient outcomes. [1] Acupuncture successfully improved multiple parameters of pain and range of motion recovery across the Visual Analog Scale (VAS) and the Japanese Orthopedic Association (JOA) score.
The HealthCMi staff observes that both the conventional biomedicine injections and the acupuncture points used in the study were relatively mild compared with other approaches. The biomedicines used were hydroxocobalamin (injectable vitamin B12) and mannitol. The acupuncture points used were limited to distal acupoints. No local use of taiyang channel or huatuojiaji acupoints were applied. The HealthCMi teams finds this approach somewhat limited in therapeutic strength; however, it is also easily administered and implemented on larger scales for hospital systems due to its simplicity.
The observational parameters used were the Visual Analog Scale (VAS) and the Japanese Orthopedic Association (JOA) score. These were evaluated separately for two groups at T0 (before surgery), T1 (1 day after surgery), T3 (4 days after surgery), and T4 (30 days after surgery). At T2 and T3, both groups of patients had lower VAS scores compared to those at T1, and the score of the integrated group was lower than that of the control group. JOA scores also showed a more marked decline in the integrated group at T2 and T3.
A total of 40 cases were recruited to partake in the study. They were randomized into a biomedicine control group and an integrated treatment group, with 20 patients in each group. In the control group, 8 patients were male and 12 were female. The mean age was 45.73 ±7.8 years old. The average course of condition was 2.95 ±0.4 years. In the integrated group, seven patients were male and 13 were female. The mean age was 48.93 ±2.2 years. The average course of condition was 3.08 ±0.32 years.
Inclusion criteria involved patients' CT, MRI, or X-ray confirming compression at the nerve root at L4 to L5. Patients suffered from pain at the lower waist radiating to the lower limbs, along with potential skin sensory disorder. These symptoms persisted after going through the PTED operation. Muscular strength at the lower limbs was reduced. Patients also presented abnormal tendon reflex and localized muscle atrophy. Those with lumbar spine tumors and osteoporosis were excluded from the study.
For patients in the biomedicine control group, a 125 mL mannitol injection was administered intravenously twice daily. A hydroxocobalamin (vitamin B12) injection was administered intravenously once daily (2 mL hydroxocobalamin diluted with 100 mL of 0.9% sodium chloride). The administering rate was at 40 drops per minute. The above medications were used for three consecutive days to alleviate dehydration, reduce swelling, and nourish the nerves.
For those in the integrated treatment group, treatment commenced on the first day following the PTED. In addition to the above therapy, patients received electroacupuncture in a lateral position. The points used were the following:
ST36 (Zusanli)
GB34 (Yanglingquan)
GB30 (Huantiao)
BL40 (Weizhong)
For Huantiao, 0.35 mm × 75 mm needles were applied while the rest of the points received 0.35 mm × 50 mm needles. A mild reinforcing-attenuating method was employed upon achieving deqi. Huantiao-Weizhong and Zusanli-Yanglingquan were connected to the electrodes. The continuous wave was set at a frequency of 2 Hz. Patients received 20 minute treatments for a total of three consecutive days.
The acupuncture produced significant positive patient outcomes. The HealthCMi staff would like to see another arm added to the study using a set of local points relative to the PTED location to determine levels of greater outcomes that can be achieved with a more rigorous therapeutic application of acupuncture.
Reference:
[1] Clinical Observation on the Remaining Symptoms Following Percutaneous Transforaminal Endoscopic Discectomy (PTED) in Patients of Prolapse of Lumbar Intervertebral Disc, Zhang Lifang, Li Junjie, Qin Shilei, Guo Feng, China's Naturopathy, Dec. 2022, Vol. 30, No. 23.