New research demonstrates that acupuncture combined with oral curcumin intake provides significant protection against hepatic fibrosis. Researchers examined the efficacy of curcumin and acupuncture both separately and combined for their ability to prevent liver fibrosis. The researchers discovered a synergistic effect when curcumin and acupuncture are combined. In the study, histological and pathological findings for hepatic disturbances and fibrosis were measured.
The controlled randomized clinical trial was performed on rats. There were several study groups: control, model, sham acupuncture, verum acupuncture, curcumin and the combination group. Acupuncture was applied to Liv3 (Taichong, Great Rushing), Liv14 (Qimen, Cycle Gate), UB18 (Ganshu, Liver Shu) and St36 (Zusanli, Leg Three Miles). Curcumin is a principle polyphenol in turmeric (Jiang Huang), a member of the ginger family of herbs used for invigorating the blood in traditional Chinese medicine. Oral intake of curcumin was combined simultaneously with acupuncture in the combined therapy group.
The researchers concluded that, "Acupuncture combined with curcumin potently protected the liver from… injury and fibrogenesis." This was confirmed with laboratory measurements of serum aspartate aminotransferase, alanine aminotransferase, alkaline phosphatase, hyaluronic acid, laminin and procollagen 3. Other histological findings and measurements of alpha smooth muscle actin, extracellular matrix, fibronection and alpha 1 collagen confirm the synergistic hepatoprotective effects of acupuncture combined with curcumin.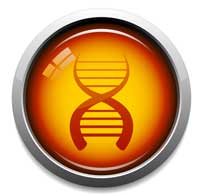 Reference:
Acupunct Med doi:10.1136/acupmed-2011-010116. Acupuncture combined with curcumin attenuates carbon tetrachloride-induced hepatic fibrosis in rats. Feng Zhang1, Jin Ma1, Yin Lu1,2, Guang-Xia Ni3, Chun-Yan Ni1, Xue-Jiao Zhang1, Xiao-Ping Zhang1, De-Song Kong1, Ai-Yun Wang1,2, Wen-Xing Chen1,2, Shi-Zhong Zheng1,2.
Author Affiliations:
1 Department of Clinical Pharmacy, College of Pharmacy, Nanjing University of Chinese Medicine, Nanjing, China
2 Jiangsu Key Laboratory for Pharmacology and Safety Evaluation of Chinese Materia Medica, Nanjing University of Chinese Medicine, Nanjing, China
3 Jiangsu Key Laboratory of Integrated Acupuncture and Drugs, Nanjing University of Chinese Medicine, Nanjing, China