Research demonstrates that acupuncture increases bone mineral density thereby preventing osteoporosis. In a controlled clinical investigation, researchers applied electroacupuncture to laboratory rats whose ovaries were surgically removed. Those rats who received electroacupuncture did not experience bone loss and deterioration. The control group and the sham acupuncture group experienced bone loss and deterioration associated with the oophorectomy.
Hormonal changes due to the loss of the ovaries is associated with osteoporosis, bone fractures, height loss, hot flashes, loss of libido, and general menopausal symptoms. In the laboratory, the researchers discovered that electroacupuncture prevented bone loss and bone deterioration by stimulating the Wnt signaling pathway, a network of proteins involved in physiological processes. The researchers note, "These findings suggest that EA (electroacupuncture) may bet a promising adjunct method for inhibiting OVX-induced (ovariectomised-induced) osteoporosis in clinical settings."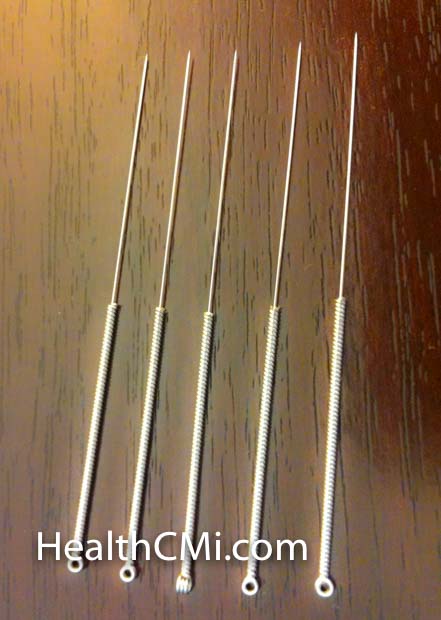 Reference:
Acupunct Med 2012;30:37-43 doi:10.1136/acupmed-2011-010114. Electroacupuncture prevents ovariectomy-induced osteoporosis in rats: a randomised controlled trial. Jun Zhou, Shiju Chen, Hua Guo, Lu Xia, Huifang Liu, Yuxi Qin, Chengqi He.
About HealthCMi Authors: The Healthcare Medicine Institute provides up-to-date medical research and news. HealthCMi provides acupuncture continuing education for acupuncture CEUs online and nursing CMEs for nursing continuing education credits.