New research reveals that acupuncture increases ovulation frequency and regulates hormone levels in women with PCOS, polycystic ovarian syndrome. The researchers also discovered that acupuncture helps to downregulate testosterone and other masculinizing hormones such as dehydroepiandrosterone in women with PCOS. Excess amounts of male hormones are responsible for hirsutism, acne, insulin resistance and infertility in women with PCOS. Acupuncture was proven to successfully regulate endogenous sex steroids in the ovaries and in the blood.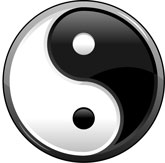 This new research demonstrates a homeostatic effect of acupuncture on hormones given that multiple studies on males suffering from low testosterone levels show that mens' testosterone levels increase with the use of tonic acupuncture techniques and electroacupuncture. Further, these studies show that acupuncture enhances male fertility. The ability of acupuncture to downregulate testosterone in women and upregulate testosterone in men demonstrates a homeostatic selective response to pathology by acupuncture stimulation on the endocrine system.
The new study was conducted by the Institute of Neuroscience and Physiology and was published in the American Journal of Physiology - Endocrinology and Metabolism. It took over a year of careful investigation. The researchers discovered remarkable changes in sex steroids, hormones, inhibin B and serum cortisol. Acupuncture successfully downregulated these secretions to healthier levels. At the same time, ovulation frequency increased significantly in the acupuncture group compared with the control group in this randomized investigation.
Infertility and subfertility are common in women with PCOS. This is often due to anovulation, a condition in which the ovaries do not release an oocyte and ovulation does not occur. This study definitively proves that acupuncture is an important method to help increase ovulation in women with PCOS.
The researchers note that they were motivated to conduct this investigation based on the findings of prior research showing that acupuncture improves menstrual frequency and decreases testosterone levels in women with PCOS. The goal of this new study was to measure the effects of acupuncture on ovulation and the mechanisms by which acupuncture exerts its effects. The researchers measured that acupuncture beneficially regulates ovarian and adrenal sex steroids in women with PCOS.
PCOS is a common female endocrine disorder. Irregular menstruation and infertility due to the lack of ovulation are often present. Metabolic syndrome is also prevalent in many women with PCOS. This often results in obesity associated with insulin resistance and elevated serum insulin levels. Excessive body hair and acne are common and are due to elevated androgen and testosterone levels. The results of this study show that acupuncture may be helpful in controlling the symptoms of PCOS due to its regulatory function on the endocrine system.

References:
Johansson, Julia, et al. "Acupuncture for ovulation induction in polycystic ovary syndrome: A randomized controlled trial." American Journal of Physiology-Endocrinology And Metabolism (2013).
Liming, Tang. "The Influence of Acupuncture on Serum Sexual Hormones of Male Coronary Heart Disease." China Journal of Traditional Chinese Medicine and Pharmacy 1 (1994): 024.
YIN, Gai-zhen, Kai-zheng JIANG, and Li-juan YANG. "Affection of the serum testosterone by acupuncture to rats depending on heroin." Journal of Xinjiang Medical University 1 (2010): 014.
Pei, Jian, et al. "Quantitative evaluation of spermatozoa ultrastructure after acupuncture treatment for idiopathic male infertility." Fertility and sterility 84.1 (2005): 141-147.
Fischl, F., et al. "Modification of semen quality by acupuncture in subfertile males." Geburtshilfe und Frauenheilkunde 44.8 (1984): 510.