The impact on acupuncture health insurance benefits by the Obama administration's decision to partially delay enforcement of the Affordable Care Act has limited fallout.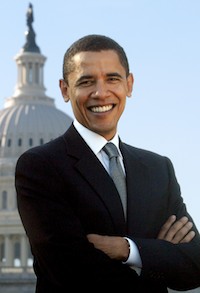 President ObamaSeveral factors play into tempering the effects of this move. The delay only applies to companies with more than 50 full-time employees. Approximately 94% of companies with 50 to 199 employees already provide health care coverage and 98% of companies with 200 or greater workers already provide health care coverage. Moreover, many statewide implementations compliant with the Patient Protection and Affordable Care Act are unaffected by this decision.
There is no doubt that the political headwinds are strong in the pushback against the new health care legislation. Expect to see news media coverage and political ads trumping up a whirlwind of dark clouds surrounding the delay. However, the delay only rolls back the large employer fine until 2015. The same type of media and political storm brewed surrounding Obama's temporary extension of the Bush era tax cuts. Eventually, the tax cuts for the top 1% expired. Expect to see full implementation of the Affordable Care Act in 2015.

Acupuncture health insurance benefits have been implemented in response to Obama's health law in states such as California in Maryland. Acupuncture will be included in all Maryland and California small group and individual health insurance plans beginning in 2014. Obama's Patient Protection and Affordable Care Act (PPACA) outlines 10 "essential health benefits" and it is up to individual states to define and implement the details for their citizens. Essential health benefits are: ambulatory services, emergency care, hospitalization, maternity and newborn care, mental health and substance abuse care, prescription drugs, rehabilitative and habilitative services and devices, laboratory services, preventative and wellness care and chronic disease management, pediatric care. California and Maryland have already chosen to include acupuncture under these essential health care benefits.

The recent Obama administration decision has minimal impact on the California and Maryland implementation of acupuncture benefits because the federal delay of enforcement only applies to large employers until 2015. Take the California law, for example. It only applies to individual health insurance plans and small group policies including all HMOs and PPOs. Technically, small group policies are those written for companies with 50 or less employees. In 2016, the definition of a small group policy changes to companies with 100 or less employees. The Obama administration's decision does not prevent implementation of the California and other state laws.
The Affordable Care Act's delay holds off implementation of a $2,000 per employee penalty for failure to provide health care coverage. This only applies to companies with 50 or more employees. The fine was originally scheduled for 2014 and has been pushed back to 2015. The official Obama administration response is that companies are now being given more time to comply with the new regulations.
The smoking gun of federal impact on acupuncture health insurance benefits is not Obama's Affordable Care Act. In reality, it has caused a major expansion of acupuncture coverage. Under direction by the United States Department of Health and Human Services, individual states determine exact definitions of essential health benefits. Some have chosen to include acupuncture. As a result, the Affordable Care Act opened the door for the states to embrace acupuncture. However, the smoking gun is resting on the desk of the Bureau of Labor and Statistics.
This is a much older issue and groups such as the NCCAOM (National Certification Commission for Acupuncture and Oriental Medicine) have worked towards inclusion of acupuncture on a national level in this regard. The Bureau of Labor and Statistics has not officially classified the job of an acupuncturist as a profession. This makes implementation of acupuncture as part of health care coverage for federal workers and for inclusion of acupuncture health care coverage within the Medicare system problematic. A recent move was a petition to recognize acupuncturists as health care providers through Obama's "We the People" website. The petition seeks an Obama administration response to a request for inclusion of acupuncturists as health care providers under the Social Security Act. This would trigger the implementation of acupuncture health insurance coverage under the Medicare system. No response from President Obama has been given yet.
About HealthCMi: The Healthcare Medicine Institute provides acupuncture continuing education courses to licensed acupuncturists online and worldwide. All acupuncturists in the USA, British Columbia and Alberta receive acupuncture PDA, CEU, CAE and CE credit for HealthCMi acupuncture continuing education courses online.