The National Certification Commission for Acupuncture and Oriental Medicine (NCCAOM®) is accepting feedback on proposed policy changes.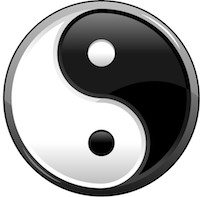 The NCCAOM seeks four major changes. They propose phasing out foreign language examinations for acupuncturists seeking Diplomate status. They also propose requiring documentation of English language proficiency and criminal background checks. On the acupuncture continuing education side, they propose that providers of PDA coursework in the category of Core Competency must meet one the following requirements: standard PDA provider, institutional provider, affiliated certification provider. PDAs are professional development activity points and one PDA is equal to one acupuncture CEU (continuing education unit).
The NCCAOM is a non-profit organization founded in 1982. They are the sole national organization responsible for validating entry-level competency for acupuncture and Oriental medicine through a process of certification. This involves an examination process to determine entry-level status. The NCCAOM examinations are the standard for competency for acupuncturist licensure in 43 states plus Washington, DC.
The proposed dropping of foreign language exams and requiring English language competency documentation is a standard across many medical professions. The trend towards English language proficiency has grown over the years including some consideration by the California Acupuncture Board. The controversy is that Oriental Medicine and acupuncture are comprised of Traditional Chinese Medicine (TCM), Traditional Korean Medicine (TKM) as well as Japanese schools of thought and other Asian traditions. On the downside, some of the most talented acupuncturists and herbalists in the world would not be able to become licensed acupuncturists in the USA if the new English language requirement is enacted. This has the potential to affect the quality of professors at acupuncture colleges should the top talent from China and other parts of Asia become unable to clinically practice acupuncture and herbalism along with teaching. On the upside, it encourages improved patient and doctor communication and also prevents misunderstandings leading to medical errors. The proposed changes to the NCCAOM examination process are planned as a phase-in over a four year period.
The proposed changes are in the public input stage. The NCCAOM has formally requested input from the AOM (Acupuncture and Oriental Medicine) community and the deadline is at the end of September. To learn more, visit the NCCAOM website for contact information.