Chinese Medicine Dietetics Plus Headache & Lung Disorders
Sample Video
4 CEUs/PDAs/CAEs/CEs
The best way to know if an acupuncture continuing education course is right for you is to take a look at the course materials. Below is a sample from the course video. Simply purchase the course, watch the video materials, complete the online quiz and receive a certificate of completion INSTANTLY.
Course Video Sample



About the Course Content
This distance learning course covers Chinese medicine food theory and treatments. Prof. Jeffrey Pang, L.Ac. and Adam White, L.Ac. present Chinese medicine dietetics treatments for headaches and external pathogenic attacks such as the common cold and respiratory disorders.

Program objective highlights
* Learn Chinese Medicine food treatment theory
* Learn the functions and properties of individual foods and recipes
* Learn recipes for the treatment of headaches, external attacks and respiratory ailments
All Licensed Acupuncturists in the USA + Canada
4 NCCAOM Acupuncturist Diplomate PDAs (USA National)
4 California Acupuncture Board CEUs (category 1)
4 Florida acupuncturist CEs (general)
4 Texas CAEs (general)
4 CAAA (Alberta) CEUs
4 CTCMA (BC, Canada) acupuncture CEs
4 Massachusetts credits, may be applied towards the 10 hour herbal requirement
4 California Board of Registered Nursing contact hours
About The Presenters
Prof. Jeffrey Pang, L.Ac.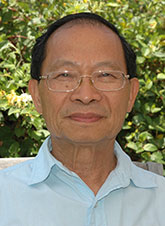 Prof. Jeffrey Pang received his M.D. in western medicine and TCM from the Sun Yat Sen University of Medical Science in Guangzhou, China. He practiced as a licensed acupuncturist for ten years in Guangzhou and Hong Kong prior to becoming a licensed acupuncturist in California. Prof. Pang's family has practiced TCM for generations and his clinical practice spans over 30 years. Since 1984, Prof. Pang has served as the Department Chair for both the Theory and Herbology departments at Five Branches University. Currently, he is an active faculty member at Five Branches University at both the Santa Cruz and San Jose locations and authors publications for Chinese Medicine and dietetics at HealthCMi. In addition to teaching and curriculum development for Five Branches University and HealthCMi, Prof. Pang has a private practice in Santa Cruz and San Jose, California.

Adam White, M.T.C.M., L.Ac., Dipl. Ac. (NCCAOM)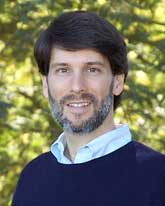 Adam White, L.Ac. has served as a faculty member and as the Continuing Education Director for Five Branches University. His publications cover a variety of topics including Chinese medicine dietetics, the treatment of pelvic inflammatory disorders and herb-drug interactions. He is currently the CEO of the Healthcare Medicine Institute. Adam White's current projects include contributions to organic farming of herbal medicine, TCM research and the development of post-doctoral course materials for licensed acupuncturists. His private acupuncture practice is located in Captiola, California on the Monterey Bay in Santa Cruz County.