Researchers conclude that acupuncture and herbs normalize liver and kidney function for patients with liver cirrhosis and ascites.
Independent clinical investigations concur that acupuncture and herbs are effective for the treatment of cirrhosis with ascites. One investigation used an integrated treatment protocol consisting of acupuncture, infrared radiation, dietetics, and herbal medicine to achieve positive patient outcomes for patients with end-stage cirrhosis with ascites. The research indicates that integration of Traditional Chinese Medicine (TCM) protocols into the hospital setting benefits end-stage cirrhosis patients.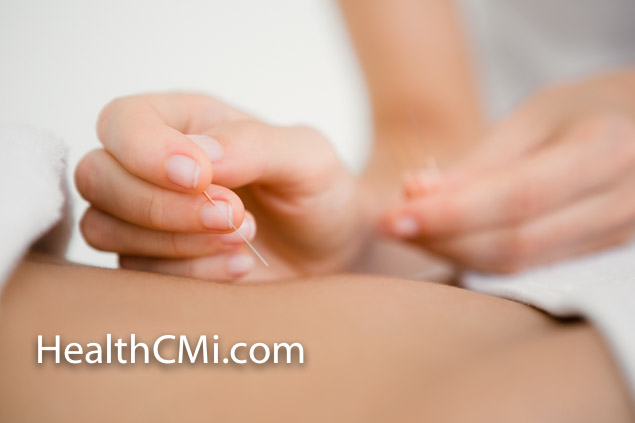 Needling of Lower Abdominal Acupoint
Acupuncture and herbal medicine are effective for the treatment of end-stage liver cirrhosis and ascites. Researchers from Nanyang City First People's Hospital (Henan Province, China) tested a TCM protocol using acupuncture, far infrared, herbal intravenous injections, herbal soba noodle soup, and an oral herbal decoction. The combination therapy effectively reduced or eliminated ascites, improved urine volume and appetite, and normalized liver and kidney function.