University of Minnesota researchers provide hope for patients with sickle cell disease (SCD) with a milestone in acupuncture pain control research. Electroacupuncture induced pain relief for SCD was confirmed in a controlled laboratory experiment. In addition, biochemical changes (amyloid P, IL-1beta, substance P, tryptase, mast cell activation, p38MARK) reveal important electroacupuncture analgesic pathways. Lead researcher Dr. Wang from Dr. Gupta's lab is encouraged by the success of the study and notes, "We will be continuously working on the scientific mechanisms of acupuncture treatment in reducing the dose usage of opioids in multiple pain conditions."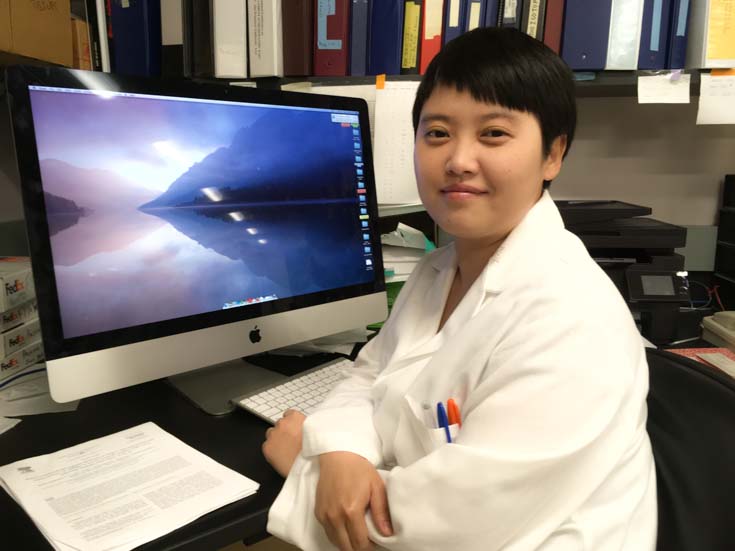 Dr. Ying Wang, M.D., Ph.D., L.Ac.
A milestone in acupuncture laboratory research, the first-ever method to perform electroacupuncture on conscious, freely moving, unrestrained mice has been developed. Using this groundbreaking technique, Dr. Ying Wang, M.D., Ph.D., L.Ac. and her co-workers from the University of Minnesota (Department of Medicine) demonstrate a significant analgesic effect caused by the application of electroacupuncture in transgenic mouse models of sickle cell disease (SCD) with electroacupuncture treatment. [1]