Investigators now confirm that acupuncture immediately lowers high blood pressure and has long-term anti-hypertensive effects. High blood pressure, hypertension, affects approximately 1 billion people. Seventy patients with hypertension were given acupuncture five times per week over a three month period. An important pattern emerged. Immediately after acupuncture treatments, the blood pressure reduced significantly. More importantly, the overall blood pressure readings began to decrease over time. Before and after each successive acupuncture treatment, both the systolic and diastolic blood pressure readings showed a gradual decrease over time. The researchers concluded that acupuncture decreases blood pressure both immediately and in the long-term.
About the Acupuncture Points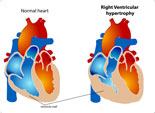 Acupuncture for ther HeartAcupuncture points used in the study were: ST9 (Renying), LI4 (Hegu), LV3 (Taichong), LI11 (Quchi) and ST36 (Zusanli). ST9 (Renying, Man's Welcome), located on the neck, is classified as a window of sky point, a sea of Qi point and a meeting point of the Stomach and Gallbladder channels. This point regulates Qi and Blood. ST9 alleviates pain and benefits the throat and neck. ST9 strongly settles uprising rebellious Qi and is therefore effective for the treatment of headaches, hypertension, wheezing and vomiting. The bilateral application of acupuncture points LI4 and LV3 is known as the "four gates." The pain reducing properties of the four gates is well known. The four gates stimulate the free flow of Qi and Blood circulation. LI11 (Quchi, Pool at the Crook) is a He-Sea and earth point. This anti-inflammatory acupoint may be combined with ST36, an important yangming point often used to nourish the body. This combined pair is often used for the treatment of hypertension when applying a reducing technique to the needles.
How Acupuncture Lowers Blood Pressure
In another recent study, researchers from University of California, Los Angeles and University of California, Irvine discovered how acupuncture lowers blood pressure. Acupuncture reduces hypertension by stimulating brain neurons, electrically excitable cells that transmit information. Acupuncture downregulates neural activity of the rostral ventrolateral medulla of the brain (rVLM) thereby reducing sympathetic nervous system overstimulation and reducing blood pressure. The researchers "have shown that electroacupuncture stimulation activates neurons in the arcuate nucleus, ventrolateral gray, and nucleus raphe to inhibit the neural activity in the rVLM in a model of visceral reflex stimulation-induced hypertension." In this study, electro-acupuncture at acupoints P5, P6, LI10 and LI11 were shown to reduce hypertension.
Another recent study shows that acupuncture improves HRV (heart rate variability). HRV measures that body's flexibility in controlling the heart rate in stressful circumstances. The HRV research notes that acupuncture synchronizes the sympathetic and parasympathetic nervous systems thereby enhancing HRV. This research suggests that acupuncture is an important consideration in the treatment of cardiovascular health.
References:
Zhongguo Zhen Jiu. 2012 Sep;32(9):776-8. [Observation of anti-hypertensive effect on primary hypertension treated with acupuncture at Renying (ST 9) mainly]. Yin C, Du YZ. Graduate Faculty of Tianjin University of TCM, China.
Evidence-Based Complementary and Alternative Medicine. Volume 2012 (2012), Article ID 878673, 9 pages. doi:10.1155/2012/878673. Neuroendocrine Mechanisms of Acupuncture in the Treatment of Hypertension. Wei Zhou and John C. Longhurst. Department of Anesthesiology, David Geffen School of Medicine, University of California Los Angeles, Los Angeles, CA. Department of Medicine, University of California Irvine, Irvine, CA.

Acupuncture and heart rate variability: a systems level approach to understanding mechanism. BMC Complementary and Alternative Medicine. 12 (Suppl 1), P302. B Anderson, A Nielsen, B Kligler, and D McKee.