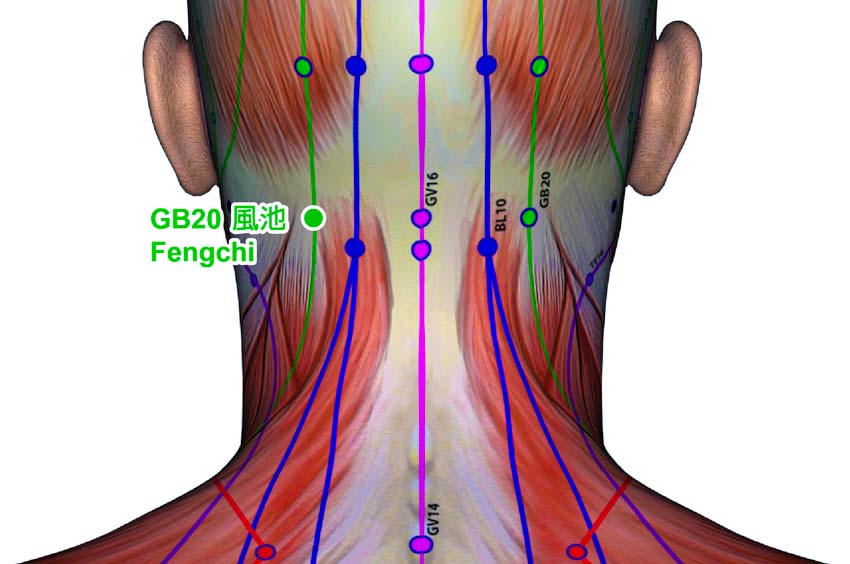 Acupuncture reduces cancer-related fatigue and improves quality of life for cancer patients. An investigation conducted by the First Affiliated Hospital of Jinan University reveals that acupuncture can improve the related symptoms of headaches, weakness, and depression in patients with cancer-related fatigue (CRF). The research team concludes that "Acupuncture is effective in treating CRF and should be considered as a widely accepted treatment option in clinical practice for cancer care." [1] This research was published in Chinese Acupuncture and Moxibustion.
Results from this study were confirmed with McGill Quality of Life (MQOL) scoring and serum levels of the inflammatory cytokines listed below:
C-reactive protein
Interleukin-6
Tumor necrosis factor-α
Soluble TNF receptor-1
CRF is defined by the National Comprehensive Cancer Network (NCCN) as "a distressing, persistent, subjective sense of physical, emotional, and/or cognitive tiredness, related to cancer or cancer treatment that is not proportional to recent activity and interferes with usual functioning." [2]The disease is highly prevalent among cancer patients. Researchers from the Department of Medical Oncology at Ghent University Hospital note that "CRF is the most commonly reported symptom in patients with cancer with a prevalence up to 100% and has a significant negative impact on quality of life." [3] Han et al. investigated 286 Chinese cancer patients and found that the CRF occurrence rate was 90.21% (258/286). [4]
The randomized clinical trial involved a total of 67 subjects diagnosed with CRF between July 2016 and December 2018. They were randomly divided into two groups: treatment and control. The control group (n=31) received conventional chemoradiotherapy and symptomatic treatment. The treatment group (n=36) was given acupuncture in addition to the identical treatment administered to the control group.
The treatment group comprises 32 males and 15 females. The average age in the treatment group was 60 (±3) years. The average course of disease in the treatment group was 7.3 (±1.7) months. The control group comprises 20 males and 11 females. The average age in the control group was 59 (±4) years. The average course of disease in the treatment group was 7.9 (±1.9) months. There were no significant statistical differences in all relevant demographics (P>0.05) for patients initially admitted to the study.
The treatment group patients received acupuncture therapy. The acupoints used for the treatment group included:
GV20 (Baihui)
CV4 (Guanyuan)
CV6 (Qihai)
GB20 (Fengchi)
ST36 (Zusanli)
SP6 (Sanyinjiao)
Acupuncture treatments commenced with patients lying supine. After disinfection of the acupoint sites, a 0.25 mm x 40 mm disposable filiform needle was inserted into each acupoint with a high needle-entry speed. For Baihui, the needle was inserted horizontally and posteriorly to a depth of 15–20 mm. For Fengchi, the needle was inserted toward the direction of the nose tip to a depth of 15–20 mm. For Guanyuan, Qihai, Zusanli, and Sanyinjiao, the needles were inserted perpendicularly to a depth of 25–30 mm. For all acupoints, a deqi sensation was obtained, and the needles were manually stimulated with Ping Bu Ping Xie (mild tonifying and attenuating) manipulation techniques for 15 seconds, every 5 minutes, during the 15-minute needle retention time. Each treatment course consisted of five acupuncture treatments followed by a two-day break before the next course began. All patients received a total of four treatments.
Before and after treatment, functional assessment of cancer therapy-fatigue (FACT-F), McGill quality of life questionnaire (MQOL) scoring, serum levels of C-reactive protein (CRP), interleukin-6 (IL-6), tumor necrosis factor-α (TNF-α), and soluble TNF receptor-1 (sTNF-R1) levels were measured. The researchers cite investigations demonstrating that the value of the cytokines listed above are related to the severity of CRF. Patients with CRF have higher levels of CRP, IL-6, TNF-α, and sTNF-R1 than healthy populations.
The FACT-F score decreased after treatment in the treatment group (p<0.05), while there was no significant difference in the control group (p<0.05). In the treatment group, MQOL scores of physiological and psychological dimensions were decreased (p<0.05) while those of social support dimension were increased after treatment (p<0.05). The score improvements of physiological, psychological, and social support dimensions in the treatment group were larger than those in the control group (all p<0.05). The serum levels of IL-6, TNF-α, and sTNF-R1 were all decreased in the treatment group (p<0.05), while the serum levels of CPR and IL-6 were increased in the control group (p<0.05). After treatment, the serum levels of CPR, IL-6, and TNF-α were lower in the treatment group than those in the control group (p<0.05).
The results indicate that acupuncture is effective for the treatment of CRF. An important feature of the acupuncture treatment is that it relieves CRF-related symptoms while regulating levels of the proinflammatory cytokines CRP, IL-6, TNF-α, and sTNF-R1. Considering these findings and the prevalence of the disease, acupuncture is a reasonable treatment option for CRF patients.
References
[1] Qing P, Zhao JF, Zhao CH, Hu J, Lin YL, He KJ. (2020). Effect of Acupuncture on Patients with Cancer-related Fatigue and Serum Levels of CRP, IL-6, TNF-α and sTNF-R1. Chinese Acupuncture and Moxibustion, ,40(05):505-509.
[2] NCCN. (2018). NCCN Guidelines Version 1.2018 Cancer-related fatigue. Fort Washington: NCCN, 2018. nccn.org/professionals/physician_ gls/pdf/fatigue.pdf.
[3] De Waele S, van Belle S. (2010). Cancer-related fatigue. Acta Clin Belg, 65(6): 378-385.
[4] Han N, Yu SY. (2006). Assessment of Fatigue and Fatigue-related Factors in Cancer Patients. Cancer Research on Prevention and Treatment, 33(12): 910-912.