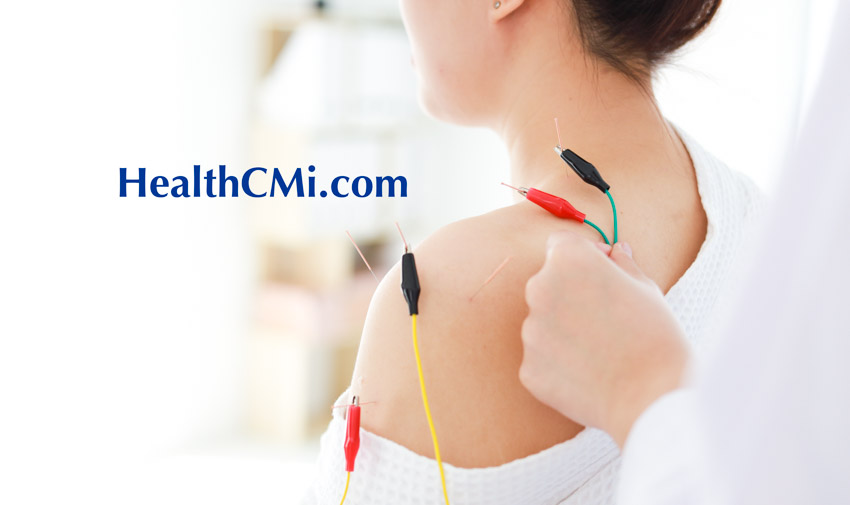 Florida and Fuzhou researchers identify cells responsible for acupuncture's analgesic effects. The researchers determined that acupuncture exerts a regulatory effect on microglial cells. The researchers determined that acupuncture reduces neuropathic pain by downregulation microglial activation. The research team consists of members from the University of South Florida (Dept. Neurosurgery & Brain Repair, Department of Pharmaceutical Sciences) and the Fujian University of Traditional Chinese Medicine (Fuzhou).
Funding was provided by the US Department of Defense, University of South Florida Neurosurgery and Brain Repair, and the James and Esther King Biomedical Research Foundation. Their research determined that electroacupuncture at GB30 (Huantiao) and GB34 (Yanglingquan) "significantly suppressed CFA-induced nociceptive behavioral hypersensitivity and spinal microglial activation." [1]
The researchers determined that acupuncture inhibits "microglial and astrocytic proliferation coupled with improved functional recovery after SCI [spinal cord injury]." They note, "acupuncture exerts a remarkable analgesic effect on SCI by also inhibiting production of microglial cells through attenuation of p38MAPK and ERK activation." The investigation summarizes "clinical evidence demonstrating that acupuncture is capable of producing analgesia in neuropathic pain by suppressing microglial activation." [2]
Additional research finds acupuncture effective in palliative care programs. Mayo Clinic researchers from Florida, Minnesota, and Arizona find acupuncture safe and effective for the alleviation of pain due to cancer. The researchers note, "The evidence suggests that acupuncture is effective and safe in managing cancer pain in palliative settings." [3] The researchers add, "Acupuncture has long been used for the treatment of pain, and substantial evidence supports acupuncture is effective in pain management." [4]
Acupuncture for pain relief is supported by additional clinical trials and investigations. Harvard Medical School, Georgetown University, University of Arizona College of Medicine investigators conclude that acupuncture is effective for the alleviation of low back pain, based on an evidence-based systematic meta-analysis. The research team adds that their conclusion is consistent with US CDC Guidelines and the American College of Physicians (ACP), which conclude that acupuncture is a "first-line" medical procedure for the treatment of low back pain. [5]
A large body of evidence demonstrates that acupuncture has important clinical benefits in addition to pain relief. One example is the effectiveness of acupuncture for improving brachial blood pressure and central aortic blood pressure in hypertensive middle-aged adults. A scientific investigation between researchers from Larkin Community Hospital (Miami, Florida), Marymount University (Arlington, Virginia), Nosov Magnitogorsk State Technical University (Russia), and Moscow Financial and Law University (Russia) concludes, "We found that 8 weeks of ACU [acupuncture] therapy resulted in beneficial reductions of aortic hemodynamics and arterial stiffness. Our results indicate that ACU improves resting aortic vascular function in hypertensive middle-aged individuals." [6]
The study finds 8 weeks of acupuncture therapy effective in lowering aortic systolic blood pressure by approximately 10 mm Hg on average. Acupuncture lowered brachial systolic blood pressure by 10mm Hg and 6mm Hg for diastolic blood pressure on average.
Acupuncture was applied to all patients in the study with 0.20 m. diameter, 30 mm length single-use disposable, sterile acupuncture needles. All needles were manually stimulated to elicit a deqi response and were subsequently retained for 20 minutes. The following acupuncture points were applied 3 times per week for 8 weeks:
LV3 (Taichong)
SP4 (Gongsun)
LI11 (Quchi)
ST36 (Zusanli)
ST37 (Shangjuxu)
PC5 (Jianshi)
PC6 (Neiguan)
Additional research finds acupuncture helpful for recovery from COVID. In Canada, an investigation of 85 cases of long COVID finds acupuncture effective. The total effective rate was 85%, with 85.71% cured of shortness of breath and fatigue, 84.62% cured of body pain, 82.35% cured of brain fog, and 71.42% cured of irregular menstruation. Seventy-two patients achieved the clinically cured level and 13 cases were non-responders. [7]
Based on the analysis of 85 case histories, the research notes, "Acupuncture is not only effective in treating post COVID-19 condition, but it is also effective in preventing recurrence after recovery." [8] Learn more about the treatment of COVID-19 and viral infections in the acupuncture continuing education course: Influenza, Asthma, Bronchitis.
References:
[1] Lin, Lili, Nikola Skakavac, Xiaoyang Lin, Dong Lin, Mia C. Borlongan, Cesar V. Borlongan, and Chuanhai Cao. "Acupuncture-induced analgesia: the role of microglial inhibition." Cell transplantation 25, no. 4 (2016): 621-628.
[2] Ibid.
[3] Yang, Juan, Dietlind L. Wahner-Roedler, Xuan Zhou, Lesley A. Johnson, Alex Do, Deirdre R. Pachman, Tony Y. Chon, Manisha Salinas, Denise Millstine, and Brent A. Bauer. "Acupuncture for palliative cancer pain management: systematic review." BMJ Supportive & Palliative Care. Author Affiliations: Mayo Clinic: Jacksonville, Florida; Rochester, Minnesota; Scottsdale, Arizona. School of Traditional Chinese Medicine, Jinan University (Guangzhou, China).
[4] Ibid.
[5] Urits, Ivan, Jeffrey Kway Wang, Kristina Yancey, Mohammad Mousa, Jai Won Jung, Amnon A. Berger, Islam Mohammad Shehata, Amir Elhassan, Alan D. Kaye, and Omar Viswanath. "Acupuncture for the Management of Low Back Pain." Current Pain and Headache Reports 25, no. 1 (2021): 1-10.
[6] Terenteva, Nina, Oksana Chernykh, Marcos A. Sanchez-Gonzalez, and Alexei Wong. "Acupuncture therapy improves vascular hemodynamics and stiffness in middle-age hypertensive individuals." Complementary Therapies in Clinical Practice (2017).
[7] Peng, Xiangping. "The Effectiveness of Acupuncture in The Treatment of Post COVID-19 Condition: A Retrospective Study. J Gynecol Reprod Med, 6 (3), 106-109." Keywords: Post COVID-19 condition, Long COVID, Acupuncture, TCM Introduction Since the WHO announced the outbreak and subsequent pan-demic of COVID-19 on March 12 (2022): 2020.
[8] Ibid.