A new study finds acupuncture more effective than paroxetine (Aropax, Paxil, Pexeva, Seroxat, Sereupin) for relief of post-traumatic stress disorder (PTSD) due to earthquake trauma. Researchers from the Chengdu University of Traditional Chinese Medicine and the Chengdu Military General Hospital conducted a randomized,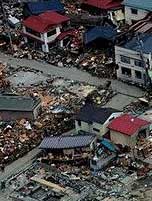 controlled clinical investigation of 138 patients with earthquake induced PTSD. Electro-acupuncture was applied to the treatment group at GV20 (Baihui), Sishencong (Ex-HN 1), GV24 (Shenting) and GB20 (Fengchi). The medication group received oral administration of paroxetine. The medication group showed improvement. However, the reduction scores of PTSD including specific scores for anxiety and depression reduction were better in the electro-acupuncture group than the paroxetine group. Based on this investigation, the researchers recommend further studies to measure the biological effects of electro-acupuncture on PTSD patients.
Reference:
Evidence-Based Complementary and Alternative MedicineVolume 2012 (2012), Article ID 431279, 7 pages. doi:10.1155/2012/431279. Clinical Studies on Treatment of Earthquake-Caused Posttraumatic Stress Disorder Using Electroacupuncture. Yu Wang,1 You-ping Hu,2 Wen-chun Wang,1 Ri-zhao Pang,1 and An-ren Zhang1.
Author Affiliations:
1. Department of Rehabilitation, Chengdu Military General Hospital, No.270, Road Rongdu, Jinniu District, Chengdu, China.
2. Acupuncture and Tuina College, Chengdu University of Traditional Chinese Medicine, Chengdu, China.