New research concludes that dietary intake of asparagus lowers blood pressure. The researchers were able to isolate an active compound found in asparagus that was found to have an antihypertensive effect. An ACE inhibitor was purified and isolated from asparagus. ACE inhibitors, often concentrated into pharmaceutical medications for the treatment of hypertension, cause dilation of the blood vessels which results in lower blood pressure. The researchers note that the ACE inhibitor in asparagus exerts its medicinal effect in the kidneys and that this may preserve the normal function of the kidneys and prevent hypertension.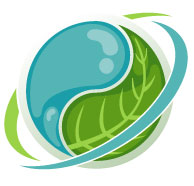 In a related discovery by the same research team, asparagus intake significantly raised the creatinine clearance rate. This is the rate at which blood plasma is cleared of creatinine and is an indicator of overall kidney health. The research suggests that asparagus has an overall effect of benefitting the kidneys and lowering blood pressure for cases of hypertension. The study was published in the prestigious Journal of Agricultural and Food Chemistry.
The research builds on a long history of dietetics information demonstrating that deep green colored foods have antihypertensive effects. This concept has its roots in Traditional Chinese Medicine. The Five Element theory within this system notes that deep green foods often have antihypertensive effects, including green asparagus as noted in this new study.
An emerging trend of noting the relationship between the color of food and its medicinal effects exists in biomedicine. Although an ancient concept within Traditional Chinese Medicine, modern biomedical research now supports many aspects of Chinese Medicine Five Element food color theory. A plethora of new research demonstrates that the yellow-orange coloring from betacarotene found in many foods is indicative of medicinal benefits. Resveratrol, a red-brown coloring found in many foods such as red wine and grapes, has also been linked to important health benefits. These findings coalesce ancient wisdom with modern scientific analysis.
The Healthcare Medicine Institute (HealthCMi) presents Chinese Medicine dietetics and Five Element food theory in detail. HealthCMi live webinars and anytime online courses for acupuncture continuing education CEUs feature a combination of Chinese Medicine dietetics theories with modern biomedical analyses. The professors from HealthCMi present common recipes to resolve specific medical ailments and general health tips on topics such as weight loss, cholesterol reduction, headache elimination, fertility enhancement and the control of high blood pressure with simple recipes and modest changes to dietary intake. Learn more at HealthCMi about these online courses featuring Chinese Medicine dietetics. To view samples from a dietetics live webinar, enjoy the video below.
Reference:
Matsuda, Sanae, and Yasuo Aoyagi. "Green Asparagus (Asparagus officinalis) Prevented Hypertension by an Inhibitory Effect on Angiotensin-Converting Enzyme Activity in the Kidney of Spontaneously Hypertensive Rats." Journal of Agricultural and Food Chemistry (2013).